8 'Ugly' Colors That Actually Work Really Well in Our Homes
Check out these 8 ugly colors that actually work really well in our homes; from Apartment Therapy
Certain colors get a bad rap for being blah, harsh, and hard to work with, especially in small interiors where natural light is hard to come by. But I, and a handful of designers polled here, would argue that it's about the mix, and "ugly" colors too can sing in the right surroundings. So if you've written off one or more of the shades that made this list, you might want to reconsider. And if you're up for a design challenge, use these tips for making these tricky colors work as paint, furniture, or accessories.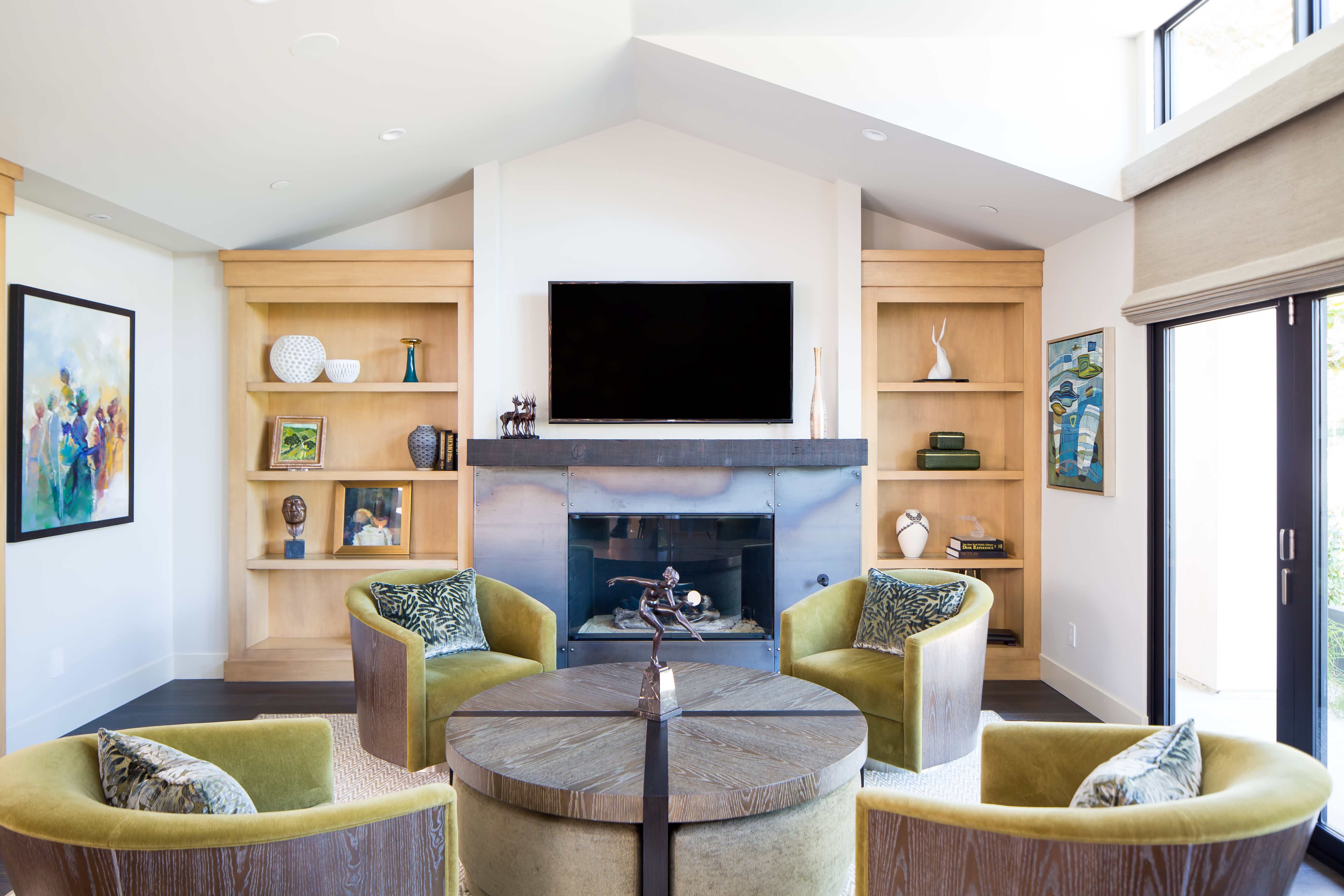 Let's kick things off with olive green. It's the main color in camo, which is a popular pattern. But do you want your home to like army fatigues? Probably not. And yet, it can be done and done well, according to designer Anne Michaelsen-Yahn of Anne Michaelsen Design, who has successfully used this shade before in her design projects. "The olive color works here because it is a rich, cozy hue that complements the brown and blues throughout the room," she says. So it seems it's all about what you pair ugly duckling colors with then.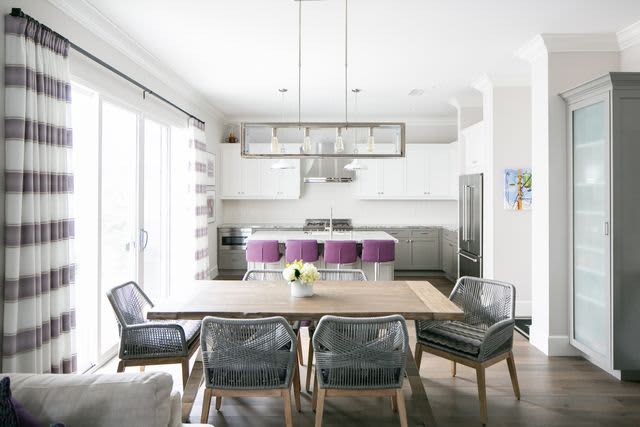 Purple is another one of these "ugly/pretty" colors. Remember when Pantone named "Ultra Violet" their 2018 color of the year? We were all shook, mainly because it's a striking color but not exactly something you want to live with day in and day out. But purple too can be made palatable with the right paring. "Fulfilling my client's wish for deep purple in a stylish way might seem like an impossible task, but mixing purple—bar stools and curtain fabric—with crisp white and subtle gray made it work without being overwhelmingly purple or off putting," says Michaelsen-Yahn.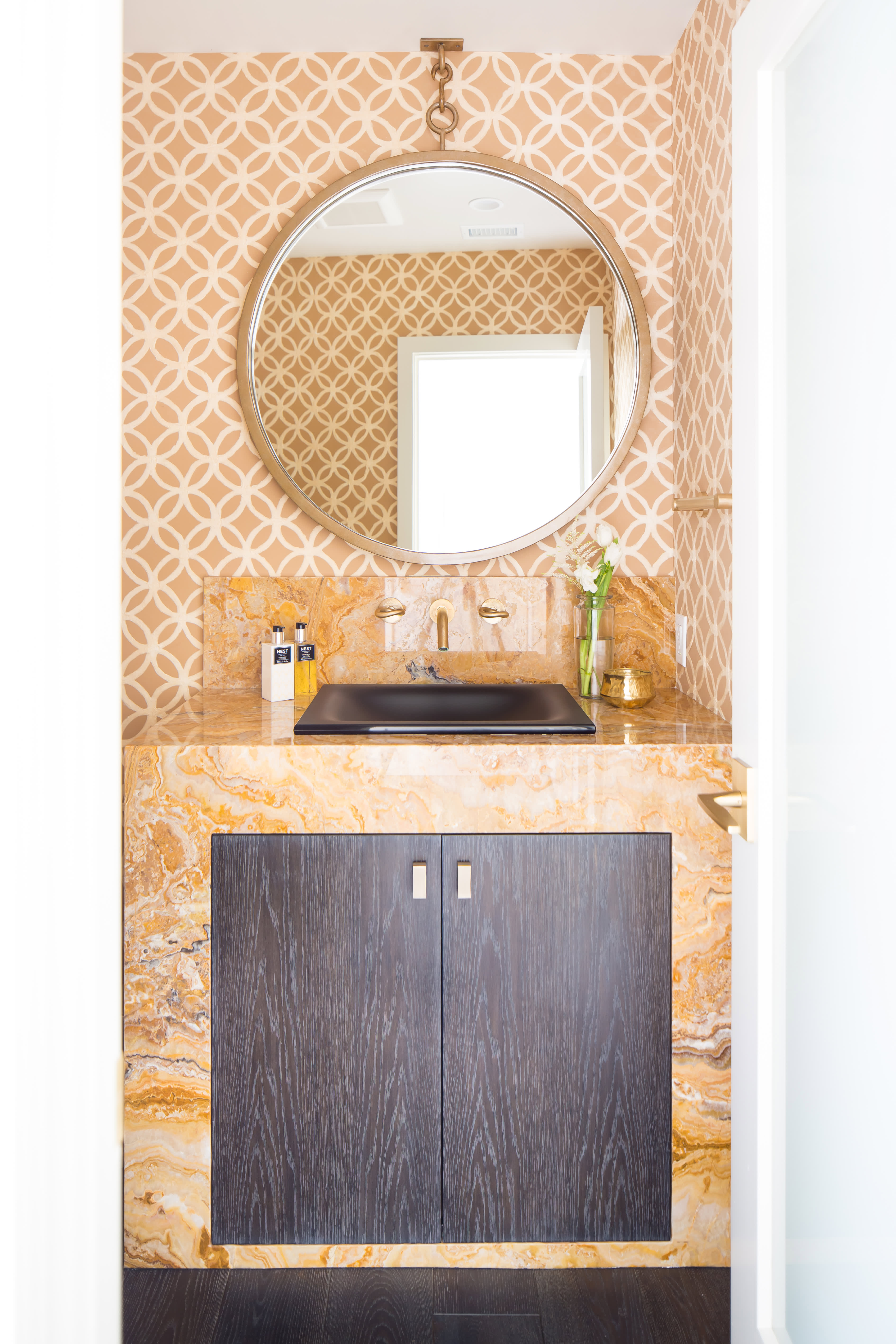 Orange is another tricky shade. Yes, it's earthy, which can make it seem like a neutral. But it's also loud and garish in certain cases—think of bright tangerine or fluorescent orange. If you want to use it in an interior through, it too can be strategically tamed. Just look at this powder room by Michaelsen-Yahn. "I used tones of muddy orange, which some might think of as ugly, found in the natural stone vanity and the paint color to complement the blush brass hardware and the handmade natural lacy wallpaper laid over the painted wall," she says.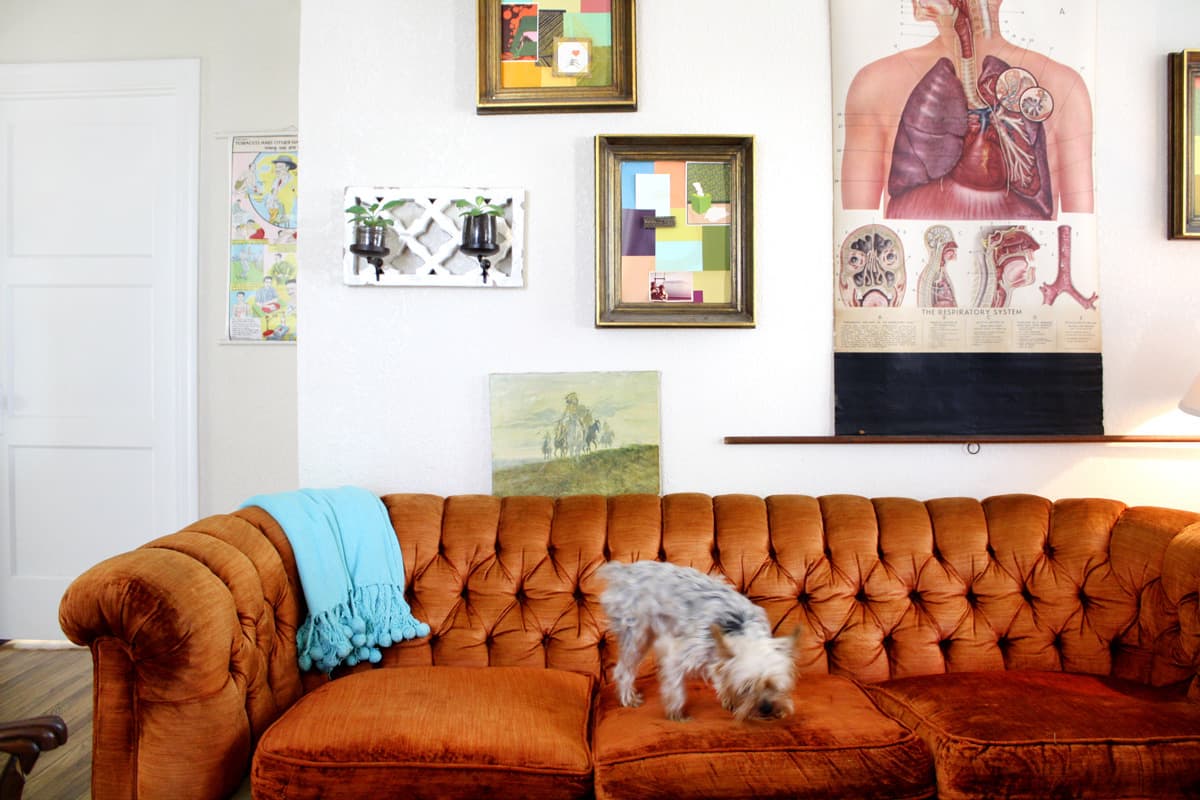 So seems like orange can work when you choose a shade that's straight out of nature, occurring in stone or otherwise. Which brings us to rust, another color that's often considered cringe-worthy. "Today rust orange is associated with the '70s and therefore is considered dated and even a bit cheesy," says Erica Reiner, owner and principal of Eco Method Interiors. She argues that despite this association, the color does have merit standing on its own. Rusty or burnt orange is actually a great accent color, Reiner says, in a room with modern corals and peaches. "This is a fantastic alternative to cookie cutter pink for a fun, bright feminine room," she says. "It also works well with warm neutrals like ivory and linen colors for a global chic look featuring traditional woven kilim rugs, tapestries, or handmade matte glazed pottery."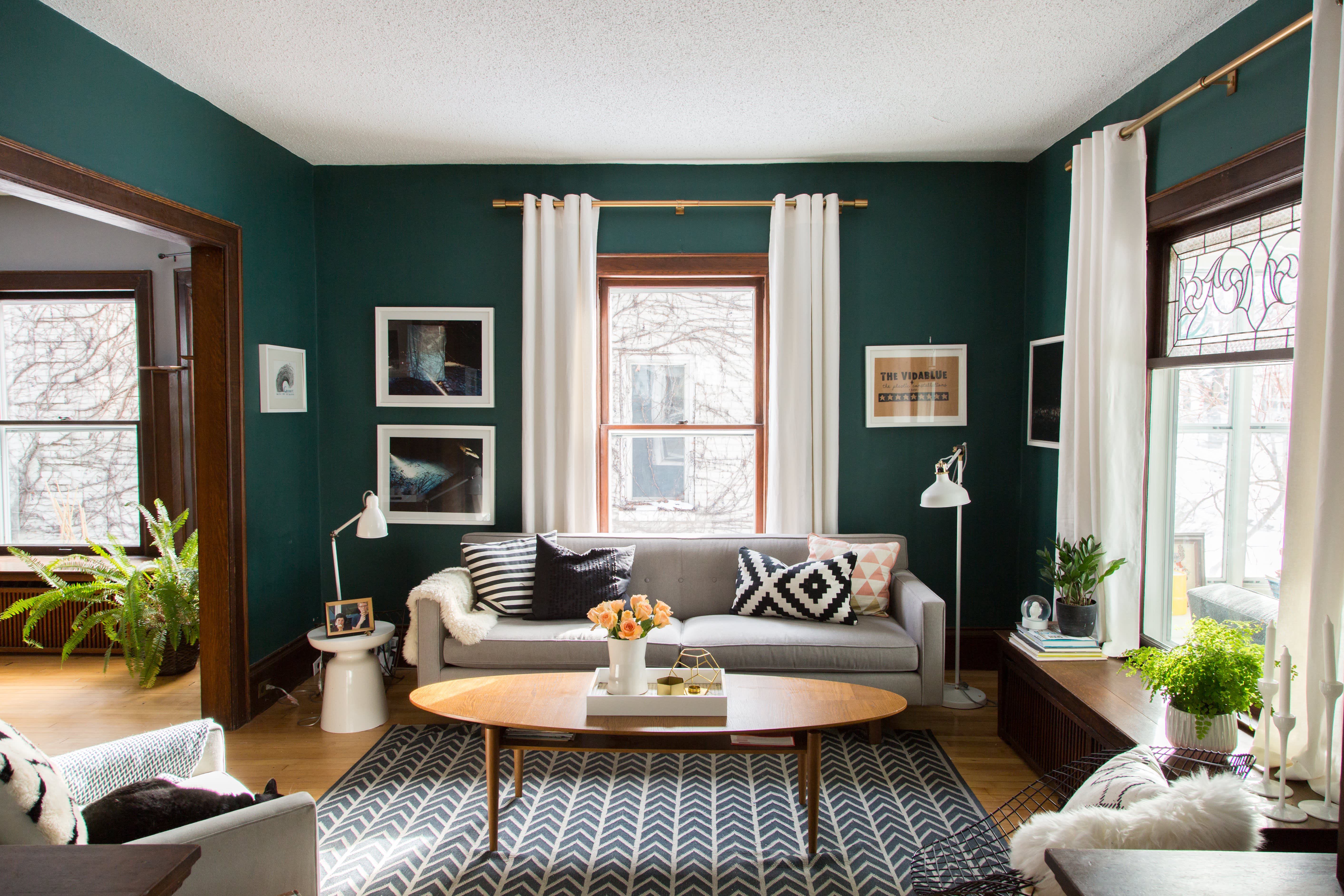 Speaking of dated colors, those of us who grew up in the '90s and early 2000s may have an aversion to forest green. I distinctly remember it being used a lot with maroon and mallard duck motifs. Yikes. Similar to olive, "This color is a strong color that is also a bit dated in association in time and industry due to its heavy use by the military and other government-issue items from uniforms to building paint," says Reiner. "But if you break up forest green with modern patterns and furniture lines, it lends itself really well to styles like Tropical Bohemian to Hollywood Regency to Mid-Century Modern." Her favorite way to use forest green? Patterned wallpaper, crushed velvet upholstery, and house plants.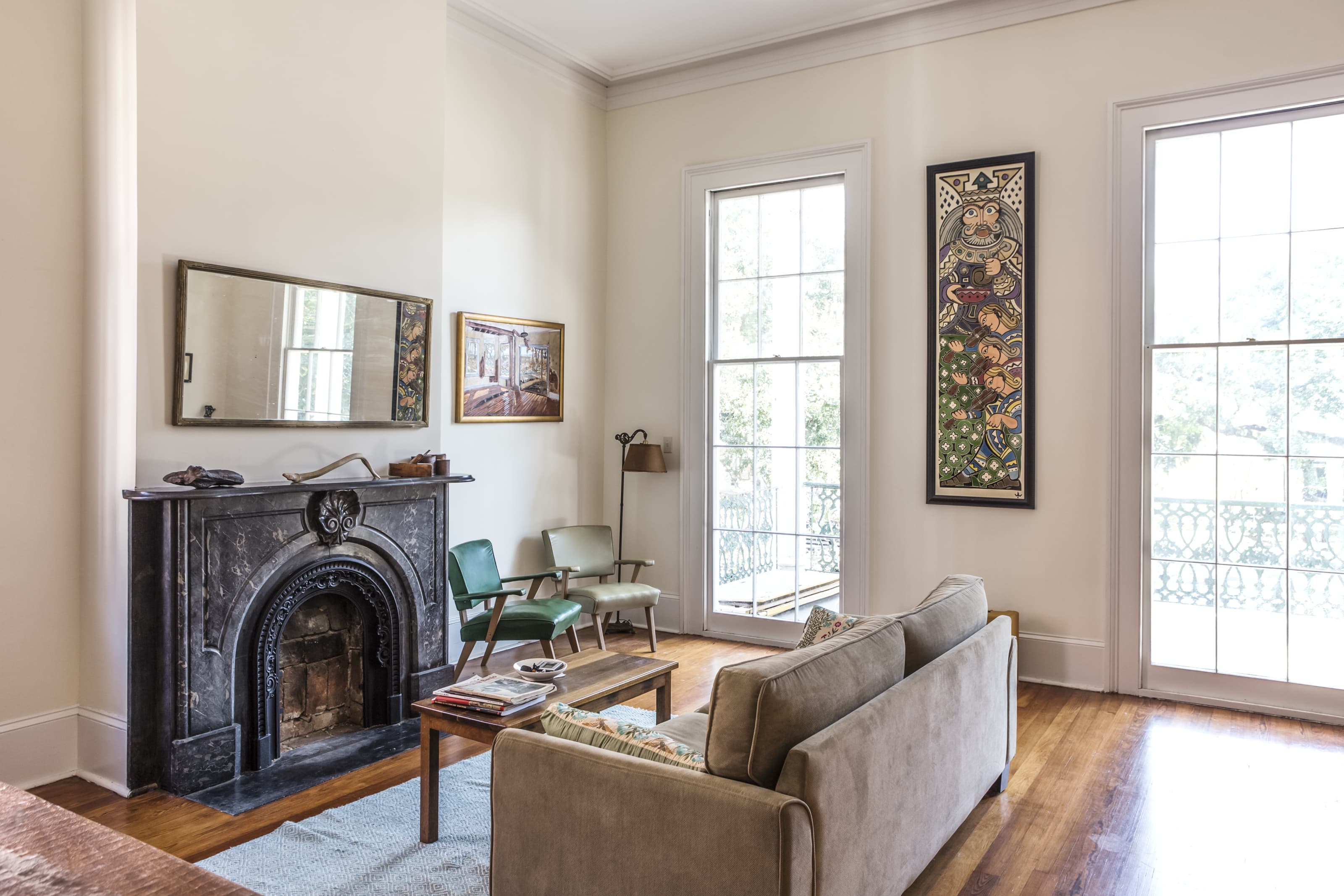 Khaki also gets a bad rap. It is, afterall, the color of maybe the world's most boring pants. "It's not a color I would normally choose for my living or dining room—however, when you pair it with a saturated pop of hot pink, both colors sing," says Sheena Sood, an artist and textile designer. "Imagine a faded khaki green upholstered chair with magenta silk or velvet pillows, or a dining chair painted hot pink with a faded khaki cushion. It's all about creating interest through surprising combinations."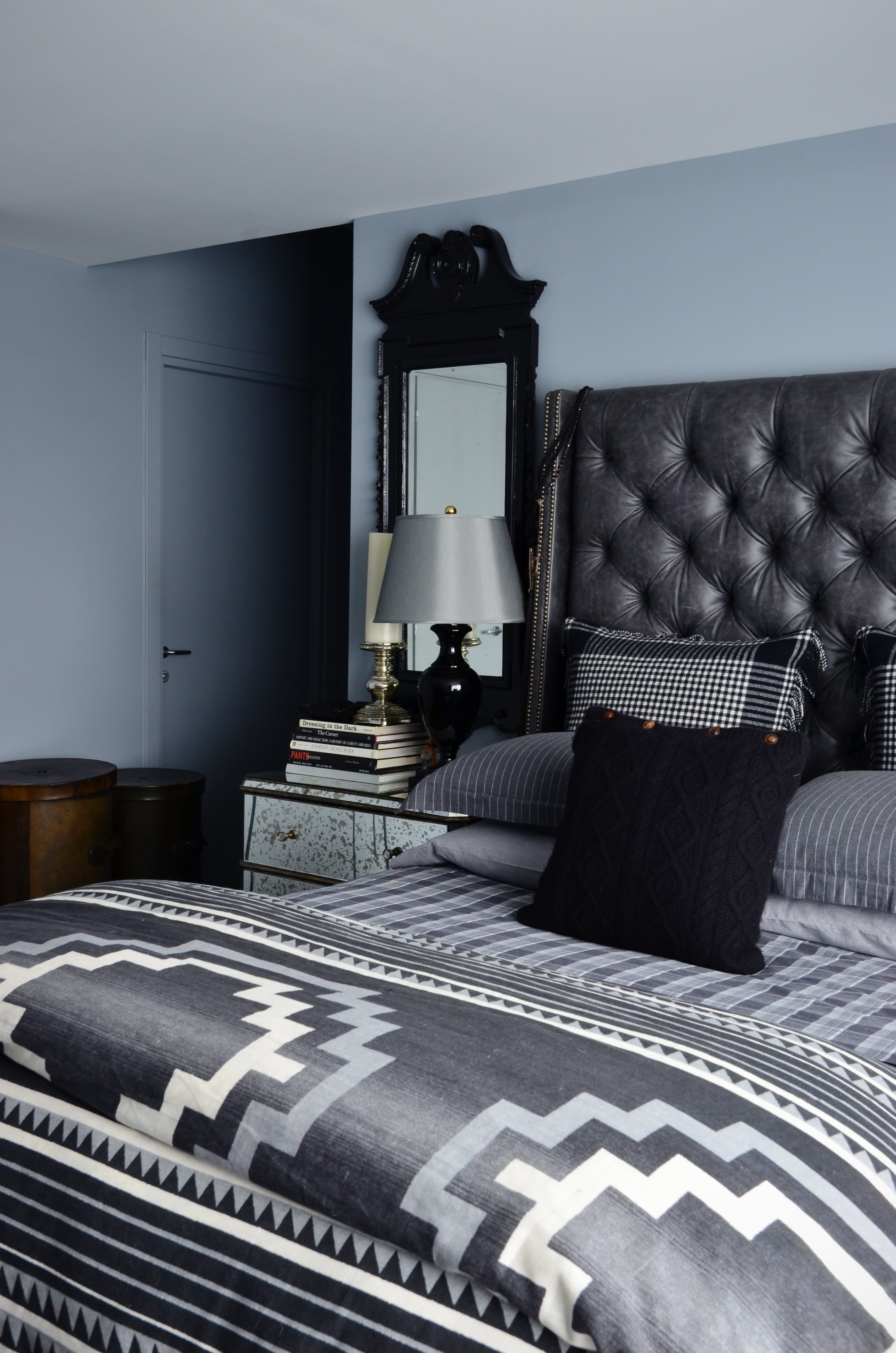 Some designers feel the same way about gray. "Gray is generally considered a drab color, but it can be a very complimentary neutral to a room with other colors splashes," says Jenny Wong-Stanley, owner of home design store the Art of Plants. "This leaves the option for 'color pops' such as a bright orange or turquoise sofa and a mustard and brown colored armchair."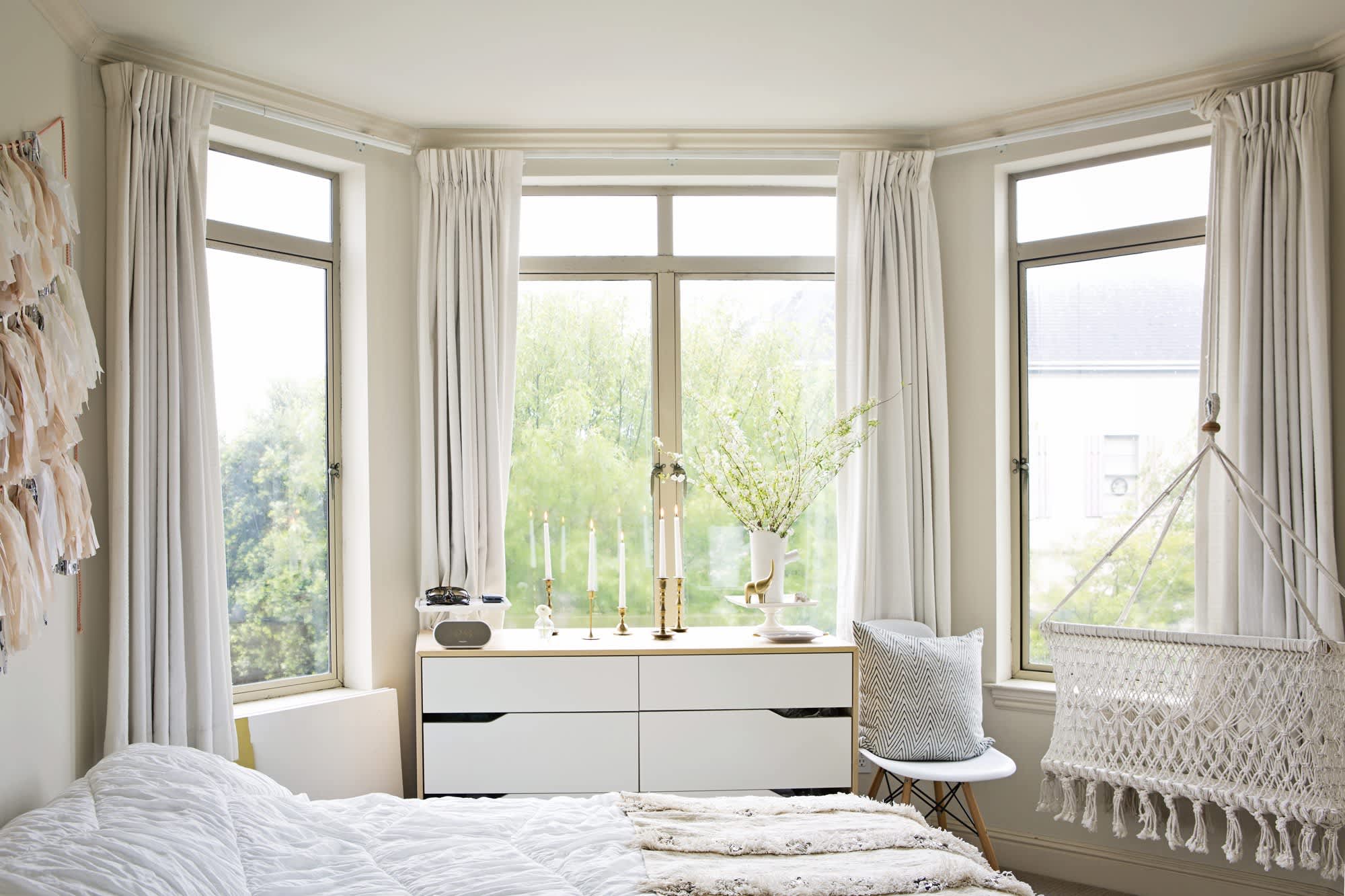 And finally, there's beige, a color that's synonymous with being boring, drab, and well, kind of ugly. But the latest palettes from several paint companies, including PPG Paints, suggest that beige is trending again as a neutral for the home due to its calming, comforting quality. This color might be experiencing a resurgence due to the rise of the wabi sabi and hygge wellness movements, but sometimes the lack of pigment in a color like beige can make it super versatile. Though it waxes and wanes, this color will never truly go away for furniture, and designer Leanne Ford, who is a partner of PPG, sees it coming on strong for walls again, particularly if paired with white trim. Her pick? A mid-tone shade called Stonehenge Greige (PPG1024-5).
Point is—give these "ugly" colors a chance. The magic is in the mix, and if you like something, you can find a way to make it work for you. Best to use the bold hues for smaller accents, and pair the more neural shades here with those poppier pieces.