BLACK GLITTER NAILS DESIGNS THAT ARE MORE GLAM THAN GOTH
Here are some examples of black glitter nails that are more glam than goth; from Glaminati
Black glitter nails designs resemble galaxy – this look is truly mesmerizing. Every moment you see such manicure you start wondering if we, humans, are alone in this universe. This question is eternal, and so is the beauty and style of nail designs in black.
Simple Glitter Nails Designs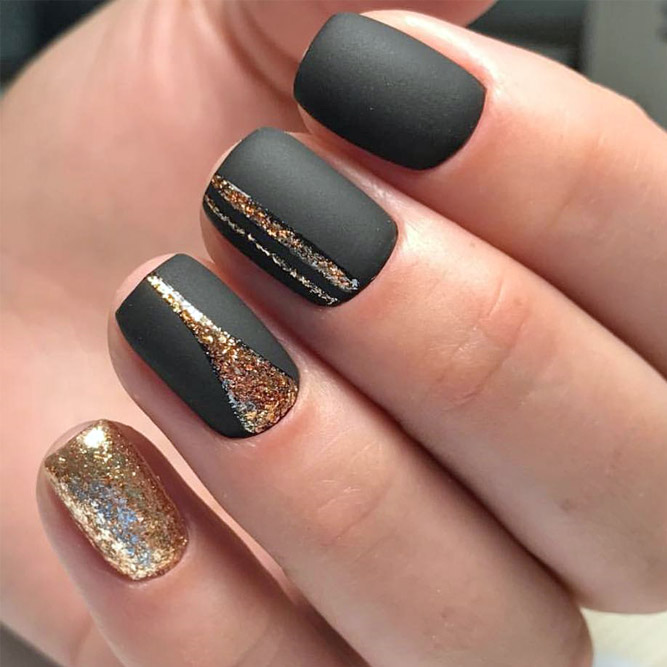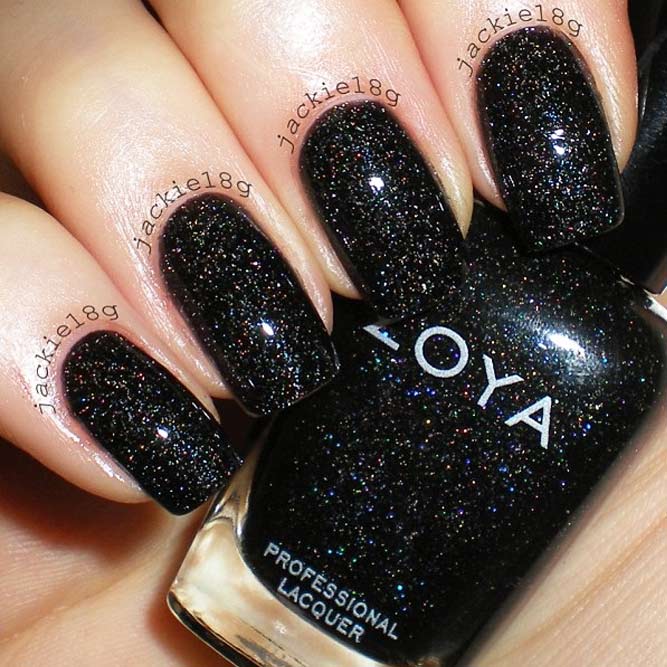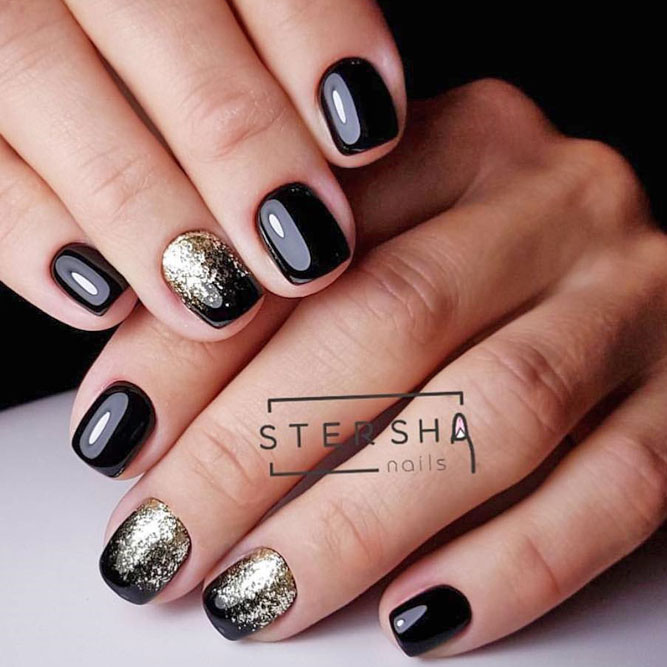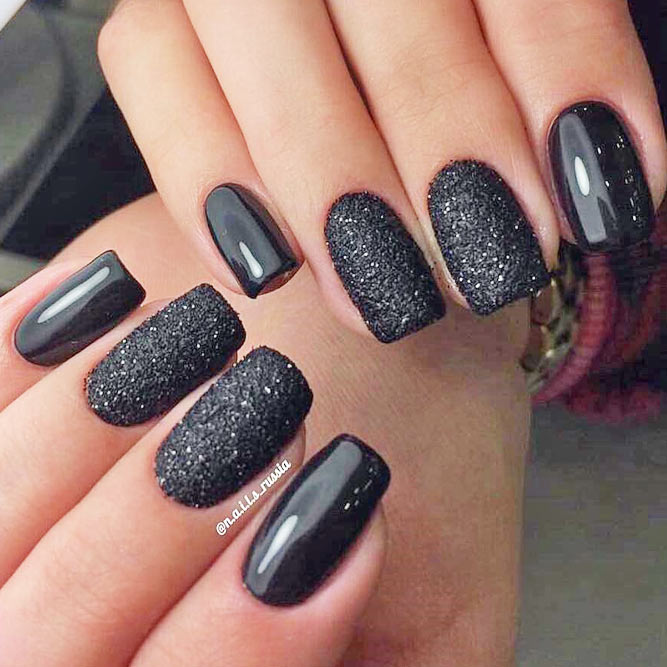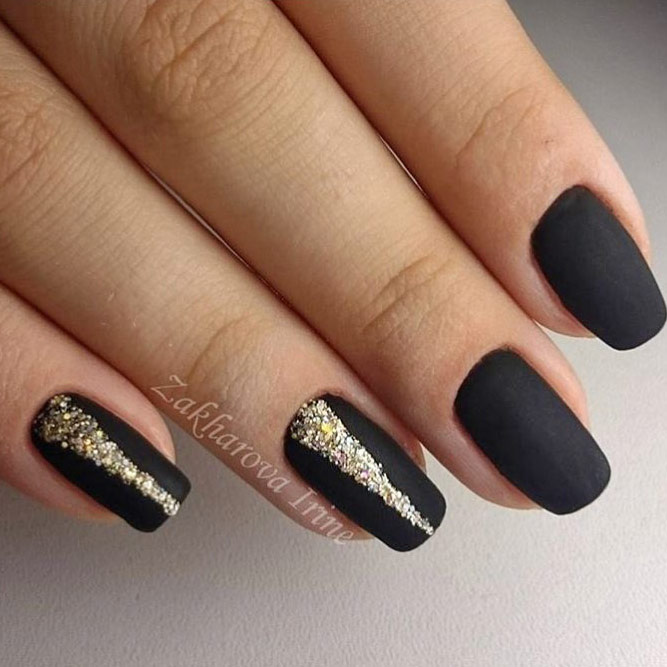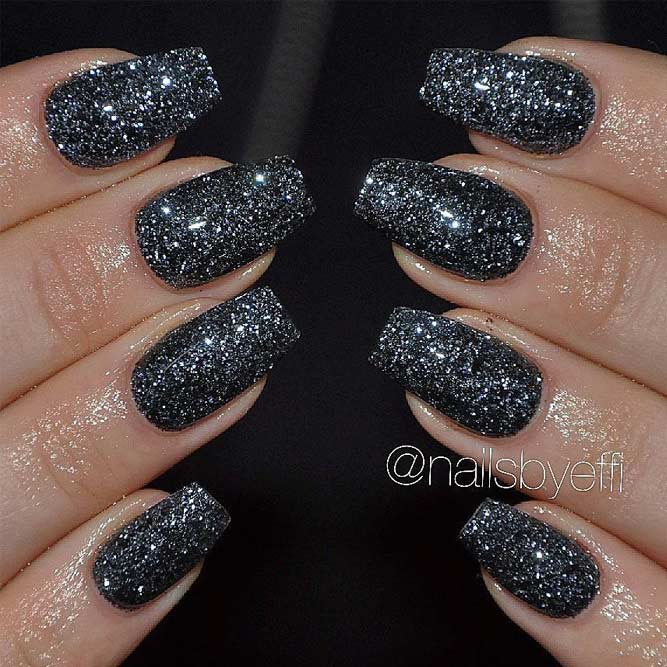 Glitter nails designs in black should not necessarily be extra complex. You can just opt for glittery nail lacquer and get a super elegant design without much effort spent.
Cute Black and Silver Nails Designs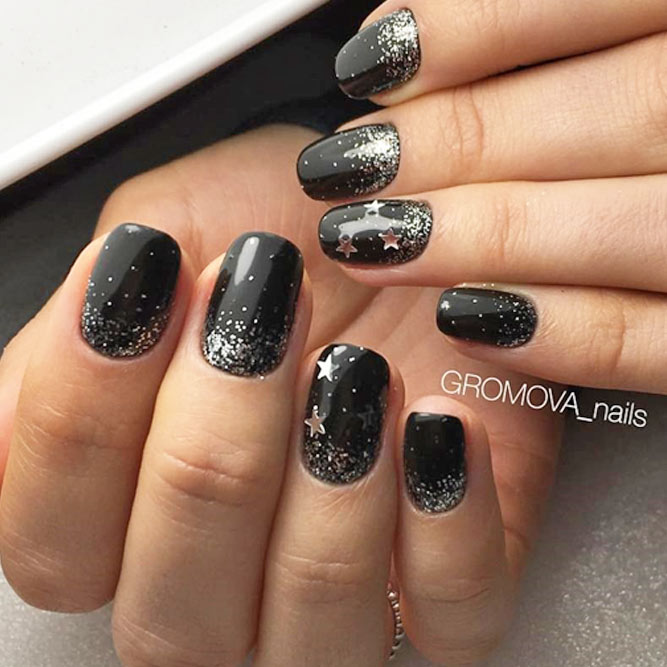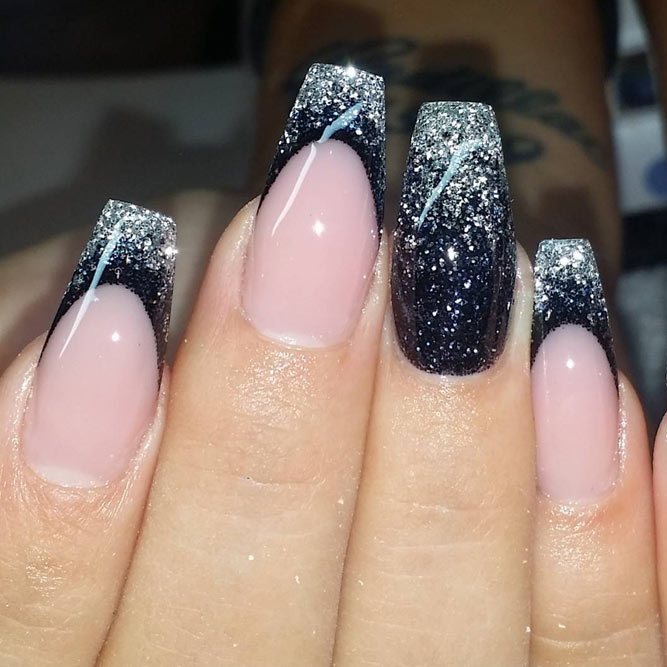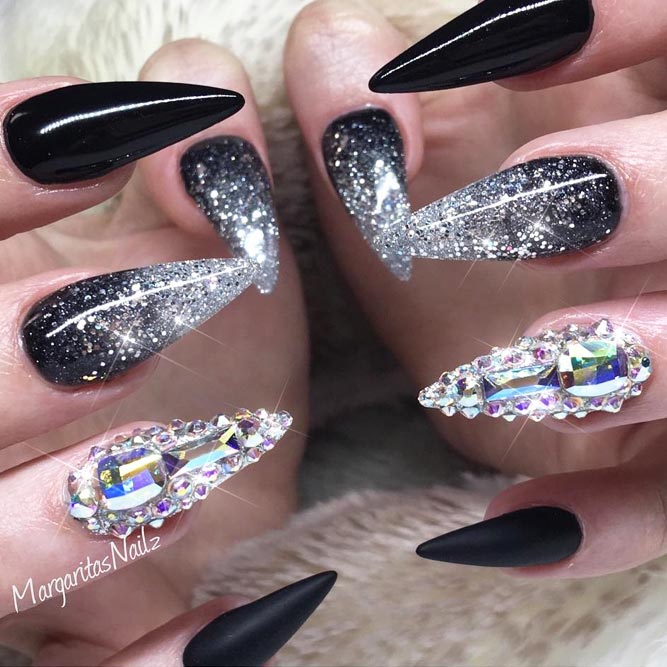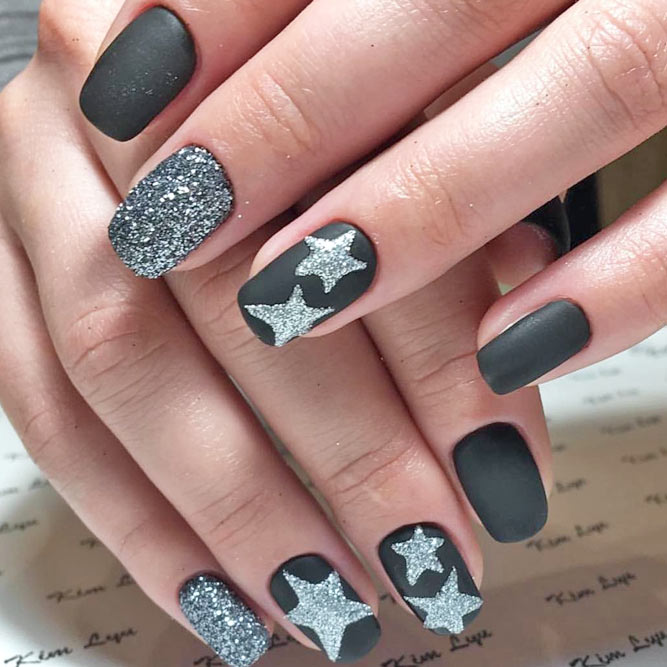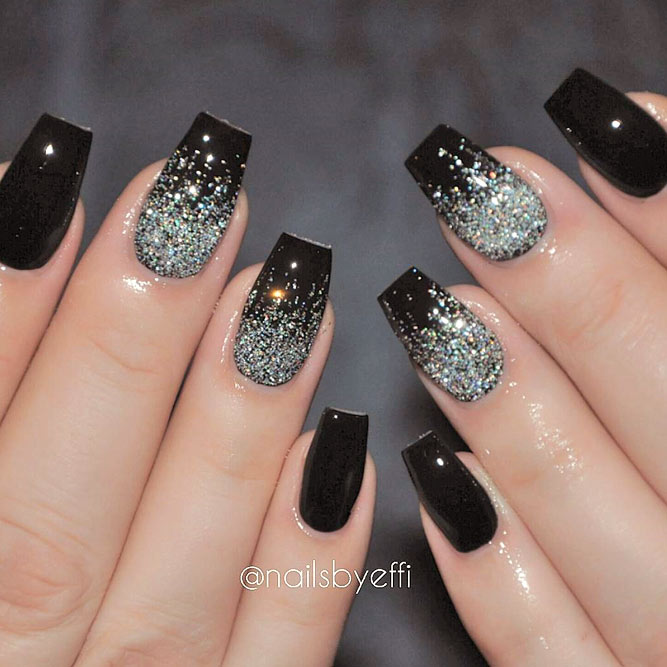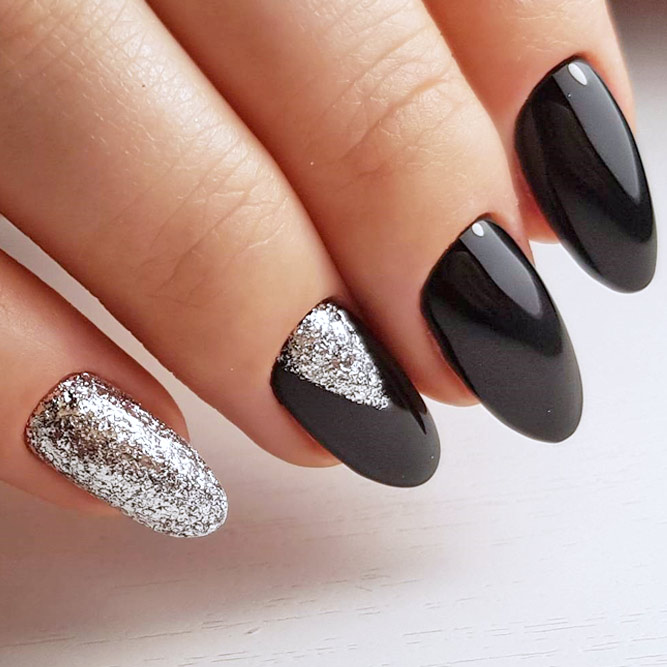 Black and silver nails designs never lose their popularity because silver is one of several colors that perfectly complements black. Silver accents will truly stand out.
Sparkly Black Glitter Nails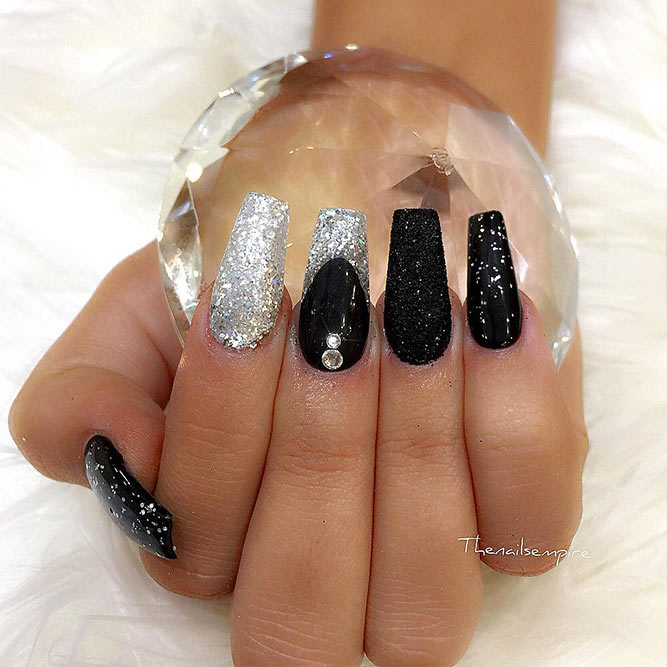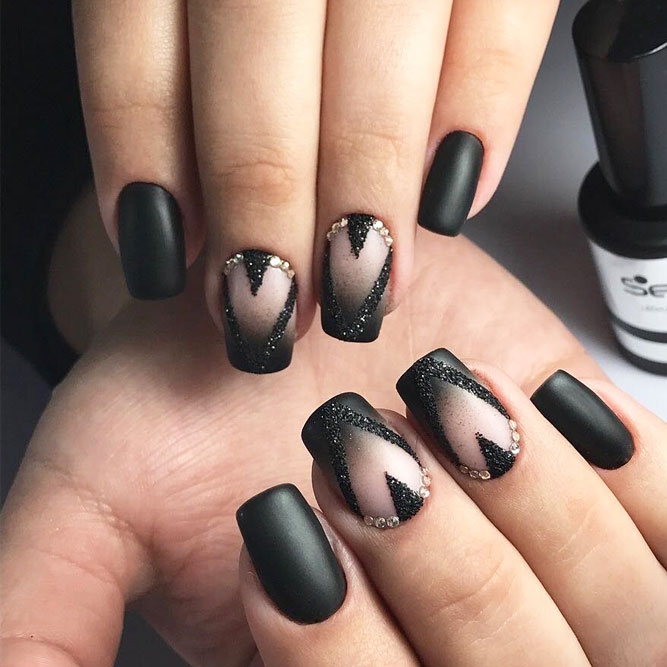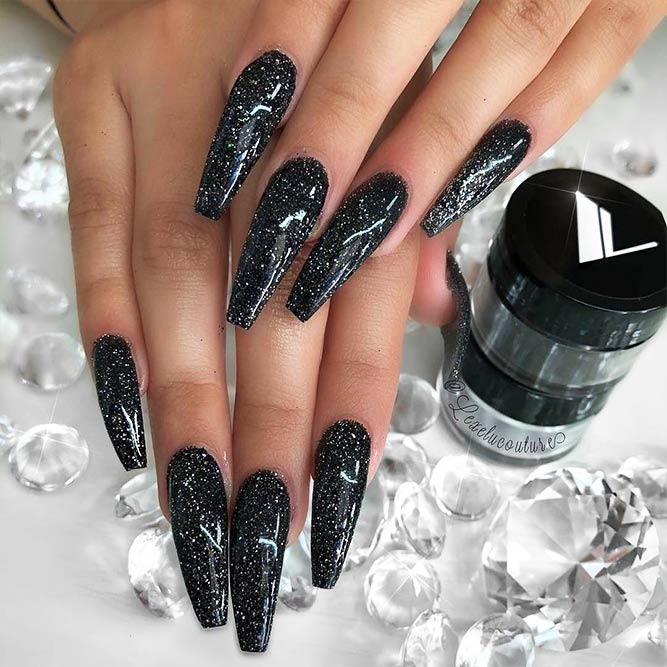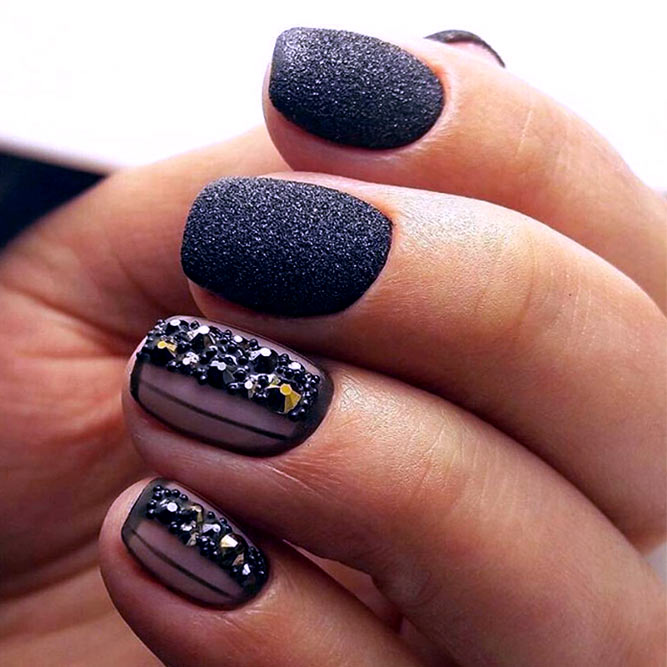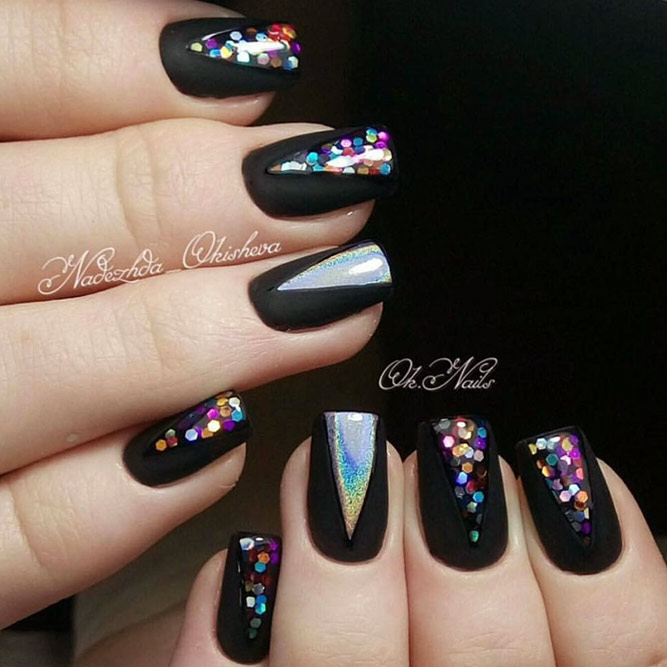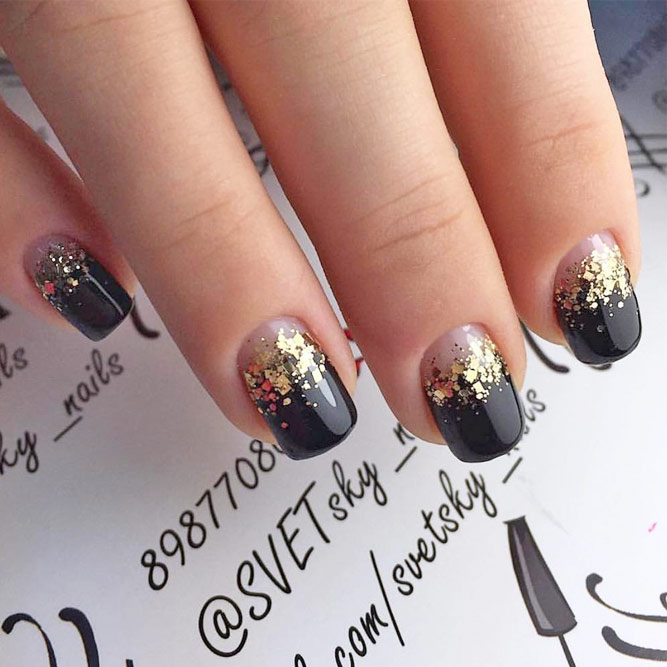 Black nail lacquer that has a sugary texture is glam on its own, but add golden sparkles, glittery patterns, or rhinestones, and this manicure will become one of a kind.
Newest Black Glitter Nails Ideas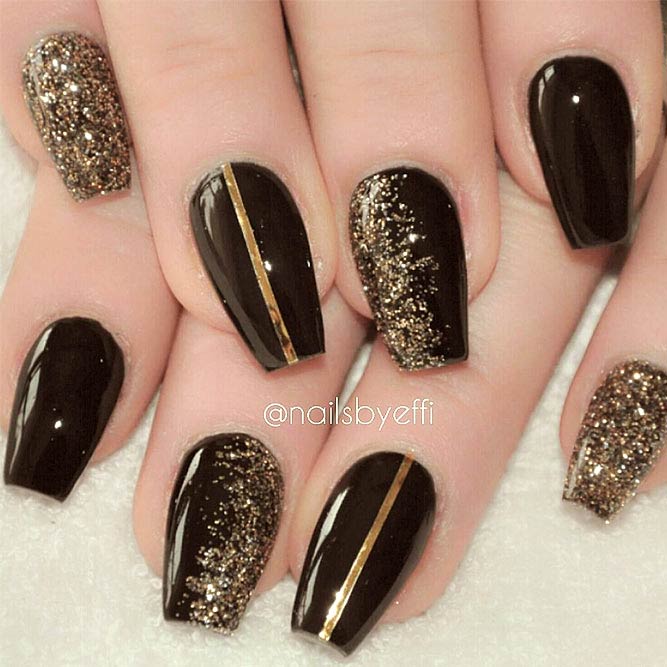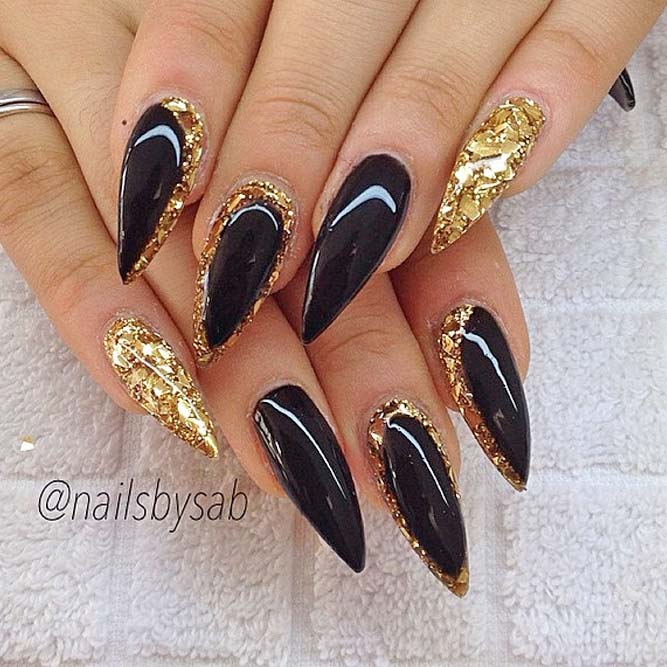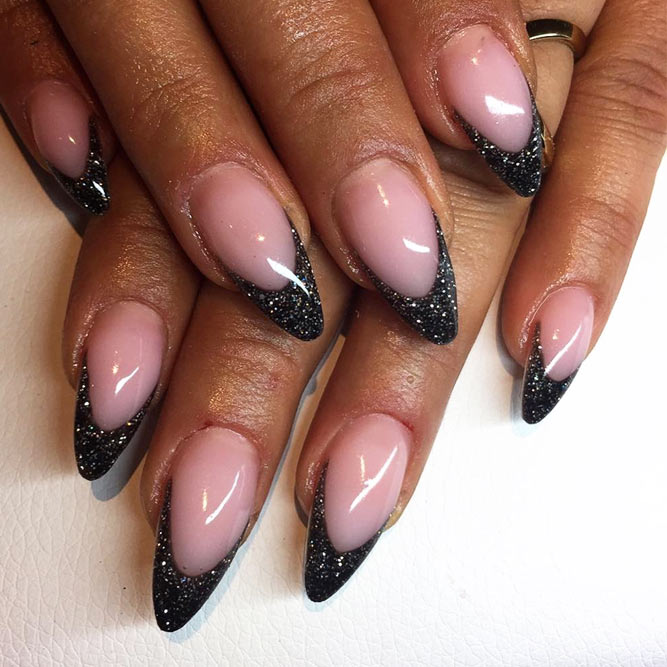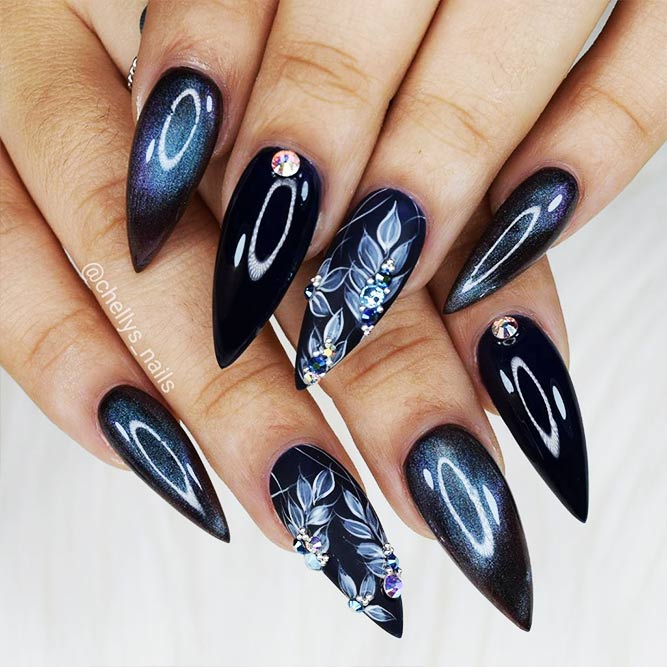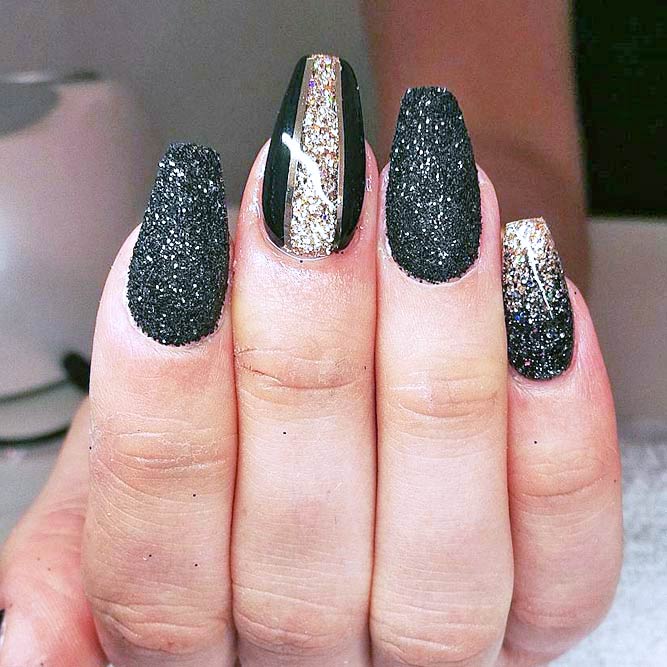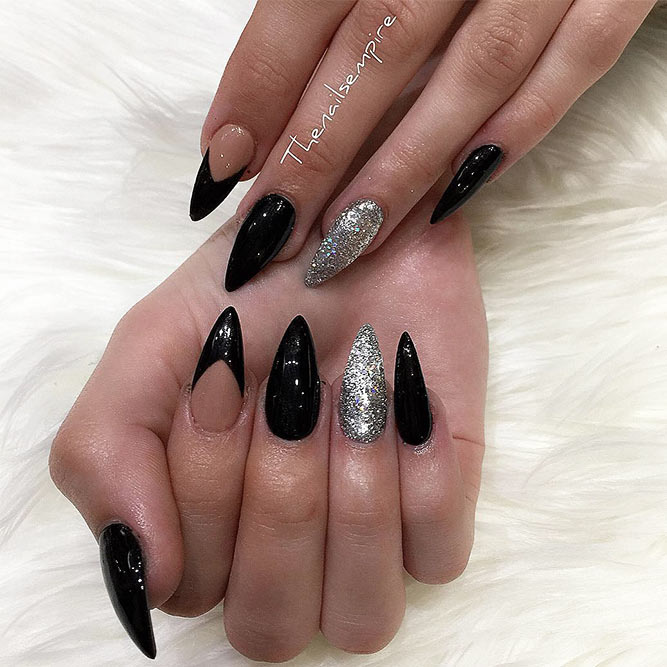 These nail designs in black with accents are ideal for longer, either stiletto or coffin shape nails. Go for one of these chic nail art ideas and tell us, who is the sexiest cougar now?
Pretty Black Nail Designs For Any Occasion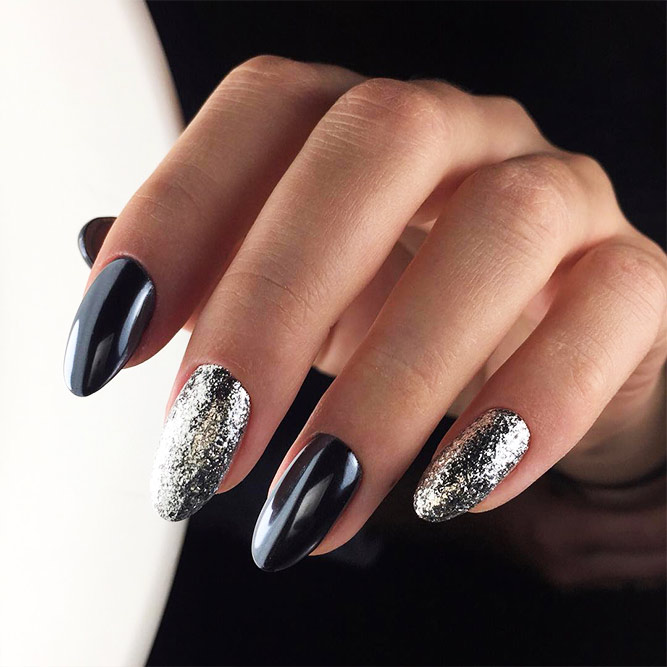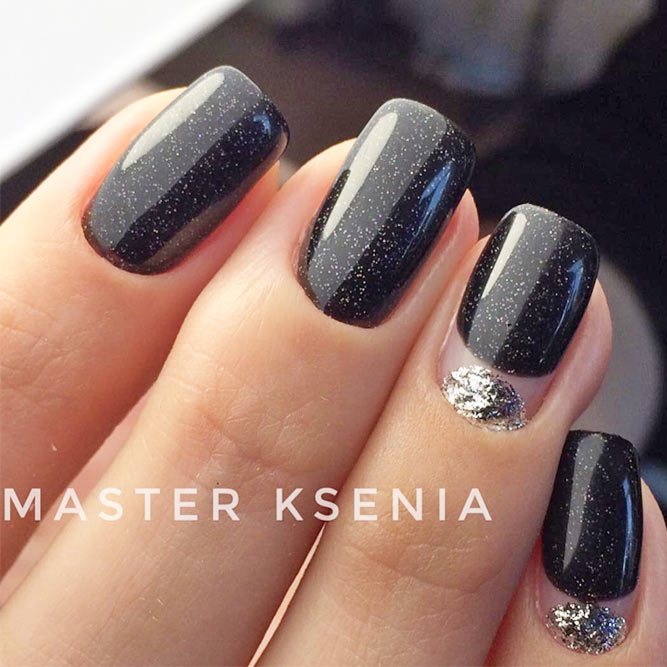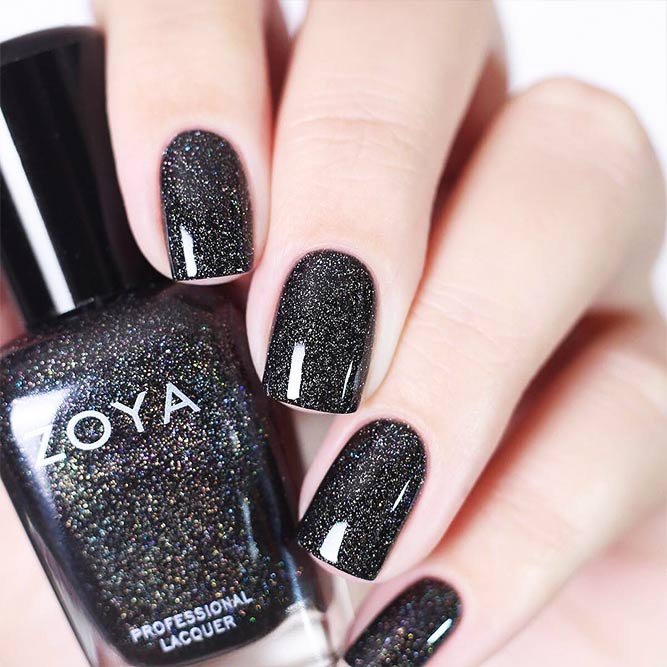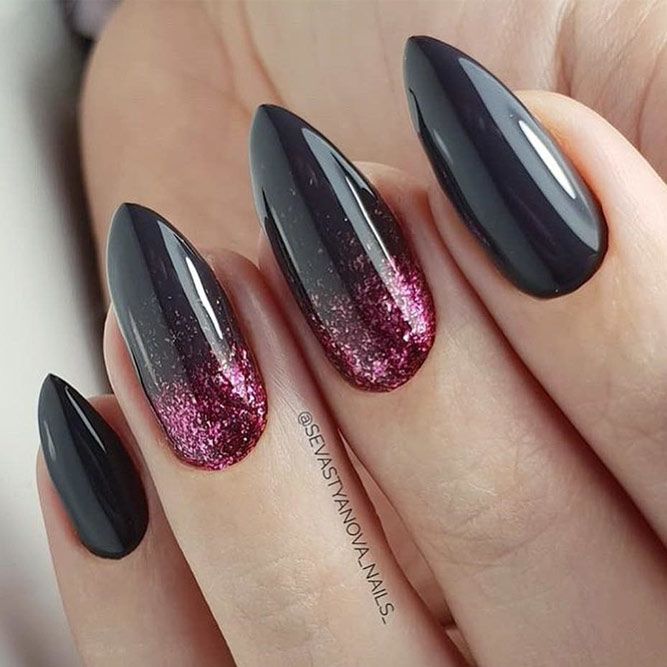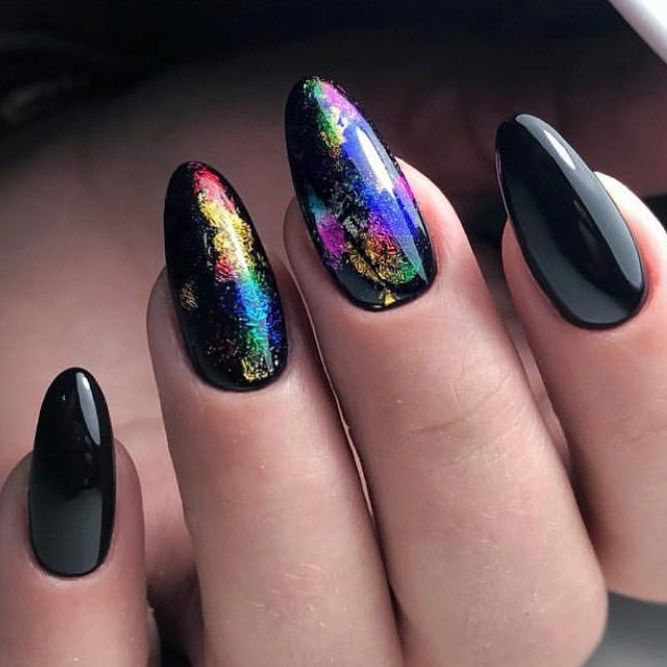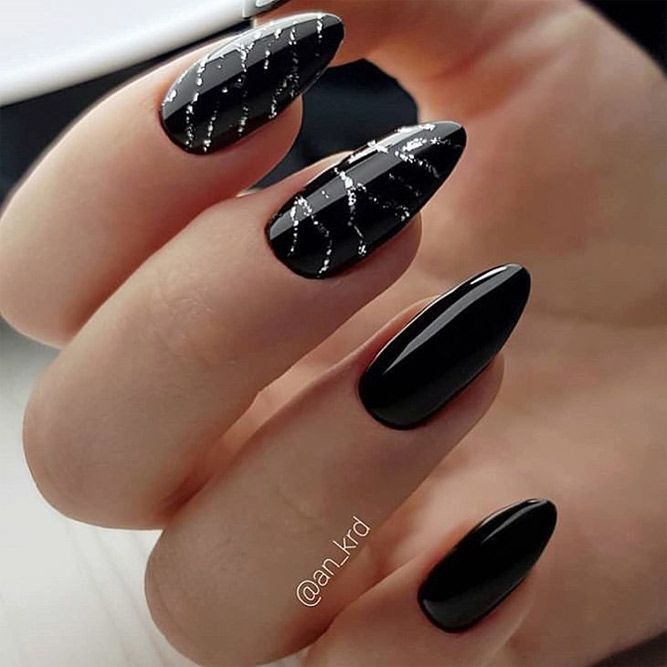 What if to combine matte and glitter or nude and black? Such contrast will work for babes who want it all and want it now! And gems will spice up your manicure even more!
Glitter Designs For Short And Middle Nails