37 Sexy Outfits To Get Ready For Nights Out
Check out these 37 Sexy Outfits To Get Ready For Nights Out, from Glaminati
Sexy outfits are not something you are going to plan to wear on a daily basis, but sometimes giving yourself a green light is a nice thing. To make sure you will look your best on your night out, we have carried out a research. To be more precise, we have come up with a set of irresistible date night ideas you should definitely try out some time. Are you ready?
Hot Dress Outfit Ideas
What can be sexier that a dress? Only a red dress with more cleavage. There is no shame in being better at something or with something that mother nature granted you. At least once in a while, right?
Sexy Jumpsuit Outfit Ideas
Jumpsuits have become extremely popular, thanks to Kim K! That is why opting to wear one while on your night out is quite a nice idea. Do not forget about the heels, of course!
Newest Sexy Outfit Ideas with Leggings or Jeans
Who said that sweater and jeans can't look sexy enough to wear as your night out outfit? Definitely they haven't seen how gorgeous this oversized sweater looks together with black ripped jeans!
Sexy Street Style Looks
What about that street style everyone is talking about, can it be sassy? Sure, it can! Just look at this combo: black leather and baby pink artificial fur! Besides, leather shorts look amazing together with high boots.
Newest Sexy Outfit Ideas
Ideas Of Sexy Outfits Rocked By Celebrities
Gold Bodycon Dress With Crystal Accents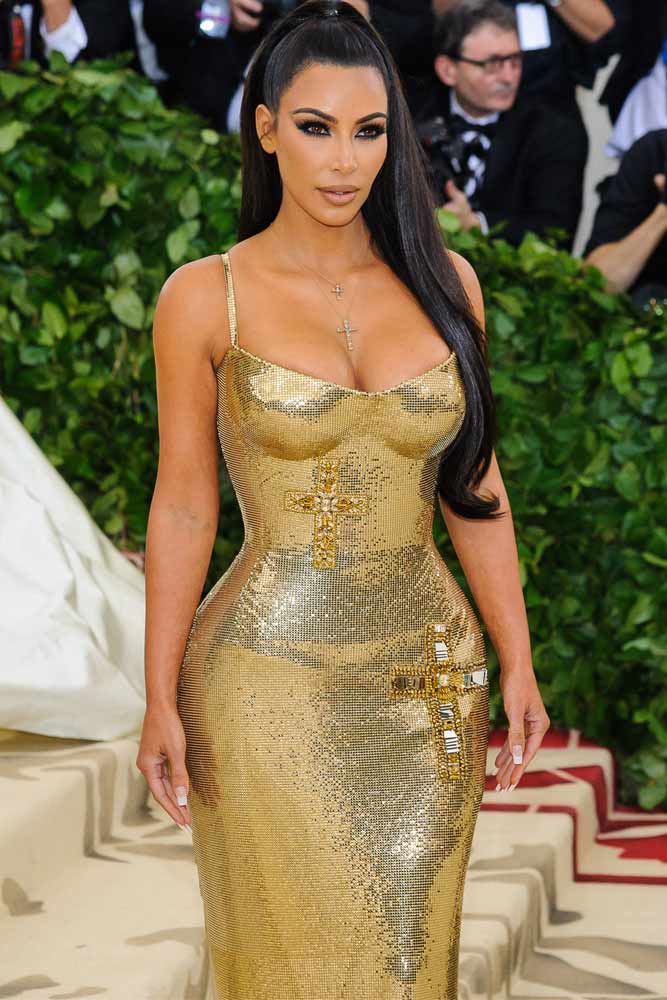 Why don't steal a club look from one of your favorite trendsetters? For example, iconic Kim Kardashian always knows how to enhance the beauty of her best features, and this bodycon dress is proof! Not only does the shiny dress fascinate with its illuminating effect but also show off the enviable body of the sexy celeb!
Source: Sky Cinema/Shutterstock
Sequin High Neck Mini Dress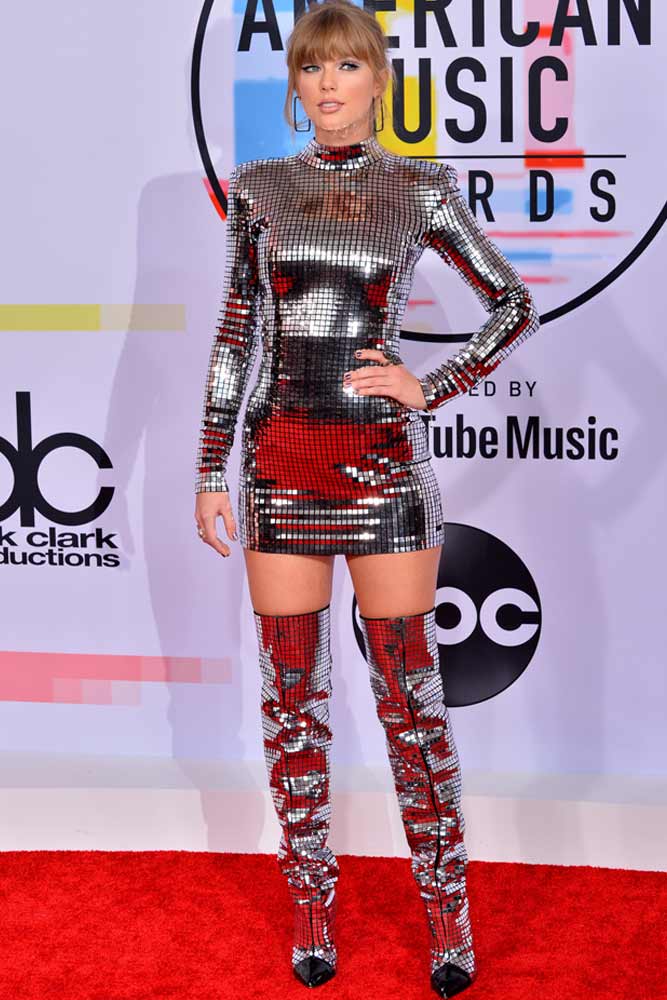 Most red-carpet looks of Taylor Swift bring a lot of feminine and minimalist vibes. And here you can see how her outfit looks like when she's about to make it big. Needless to say, once you show up with a dress and knee-high boots like these, you will shine even brighter than a disco ball.
Source: Featureflash Photo Agency/Shutterstock
Satin Top Bra Dress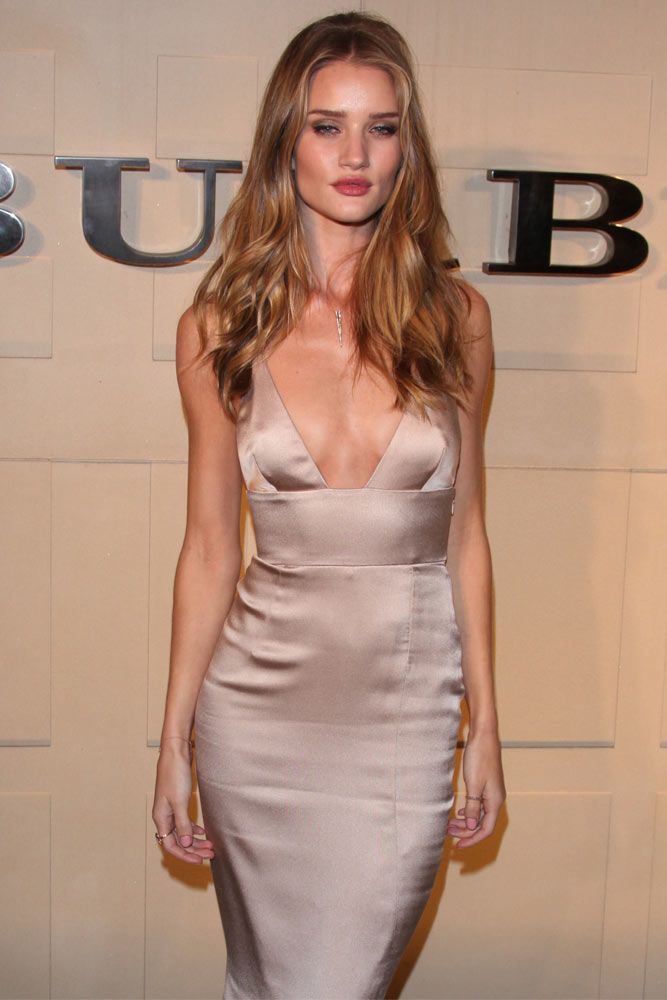 What can be sexier than an elegant, satin bra dress that fits your body like a glove? Well, Rosie Huntington-Whiteley can show the charm of bra dresses like no one else. Such a sleek and exposing silhouette will nicely fit your night-out occasion!
Source: Kathy Hutchins/Shutterstock
One Piece Sequin Bodysuit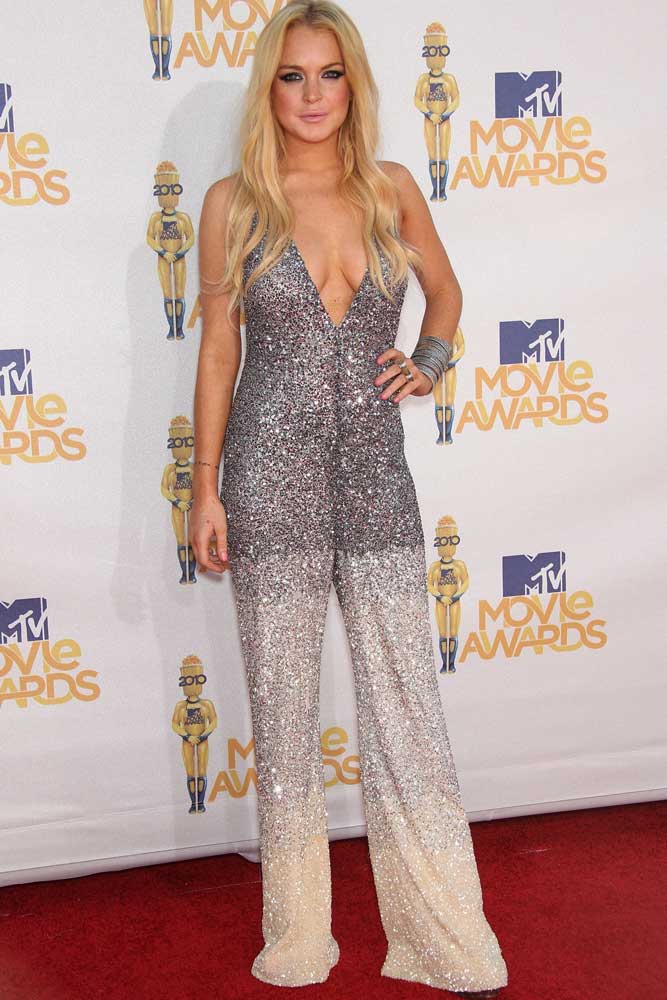 If you feel super confident about your body, a one-piece bodysuit with a deep cleavage dress and shiny rhinestones is a stunning idea. Lindsay Lohan is never afraid to show off her body and rebellious taste, so she wouldn't mind you stealing her club outfits!
Source: DFree/Shutterstock
Latex Pink Top And High Waist Leggings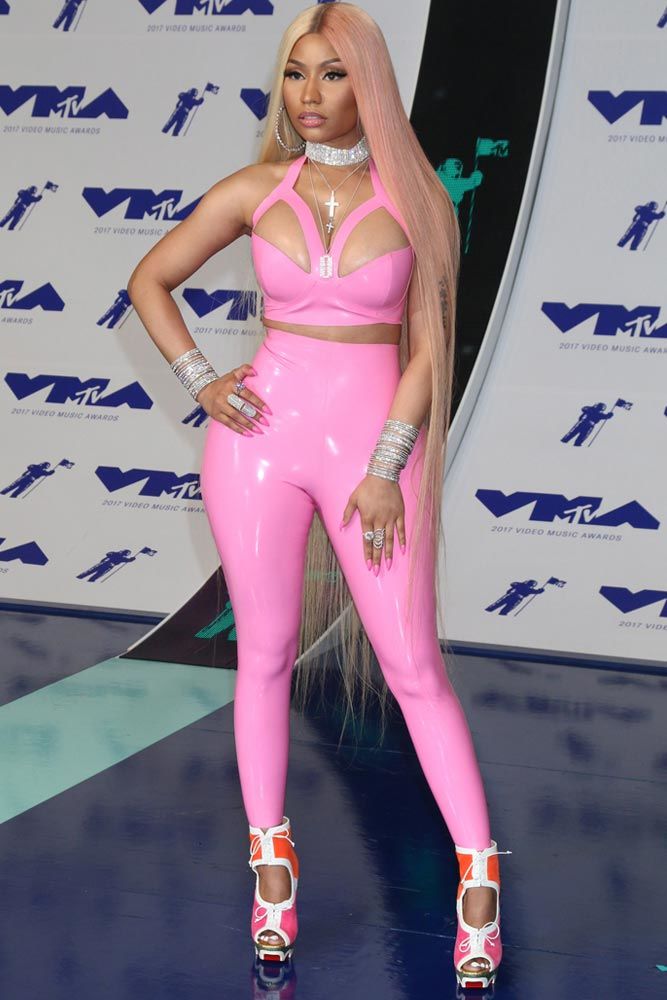 You need to have the Nicki Minaj courage to rock such a head-turning and slinky idea! Yet, if you share the same view in terms of club fashion, copying her look will guarantee you catching all eyes around you.
Source: Kathy Hutchins/Shutterstock
Shoulder Off Top With Burgundy Leggins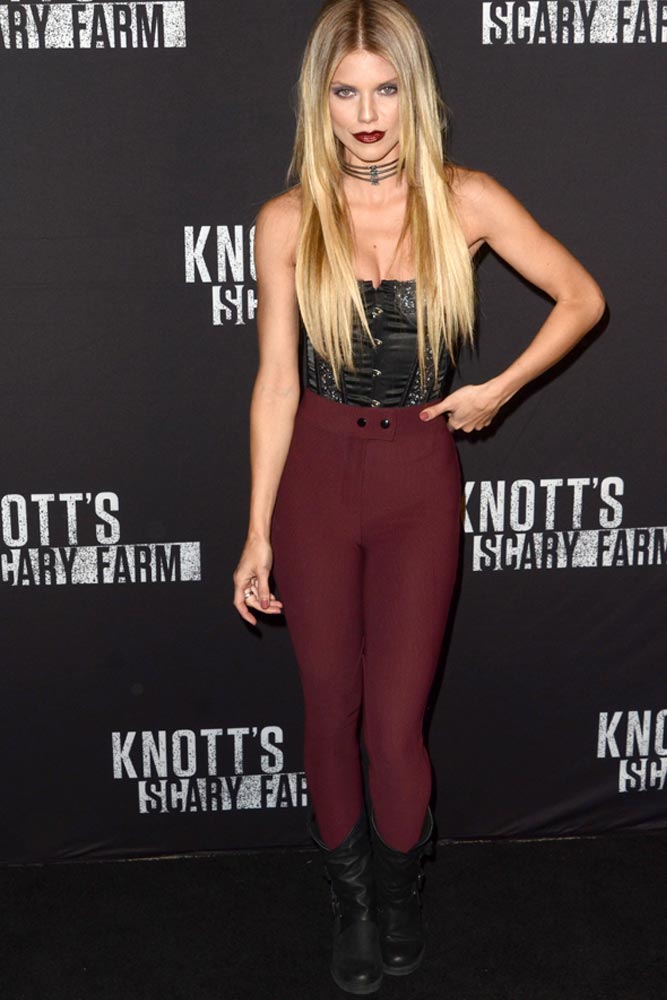 This AnnaLynne McCord's club outfit is here to let your punky soul run wild to accompany you for the evening party. Make sure that bold colors of your outfit match one another and don't forget to finish the look with an attention-grabbing makeup.
Source: Wild Print Mini Dress/Shutterstock
Wild Print Mini Dress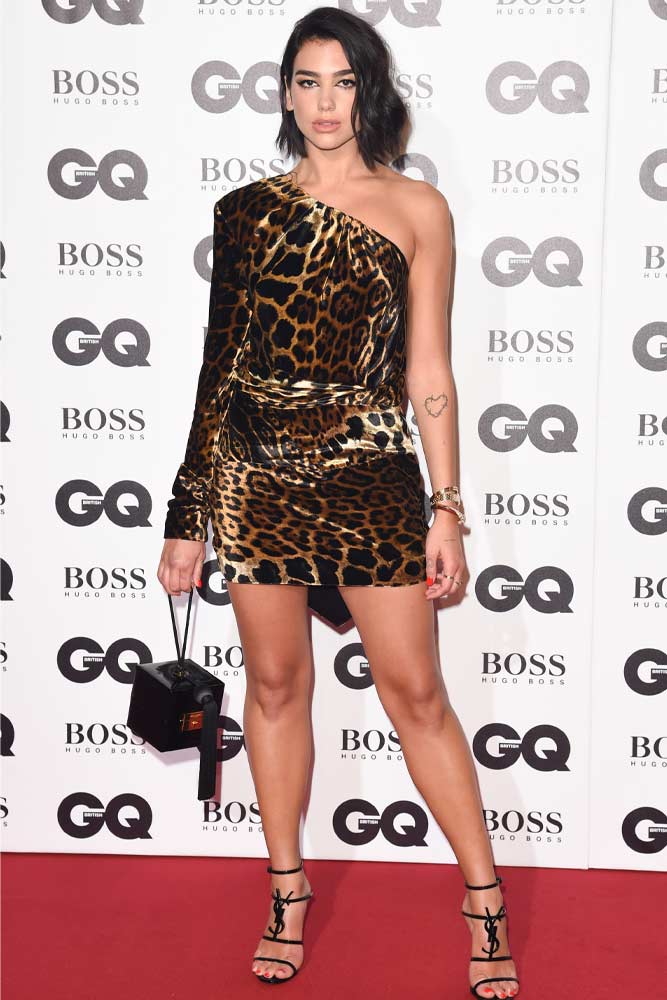 The once outdated wild print trend is back in town, so no wonder that Dua Lipa decided to rock such a mini dress. Some chic, minimalist high heels and a simple, little bag are enough to make the gorgeous look complete.
Source: Featureflash Photo Agency/Shutterstock
Black Cut Out Split Leg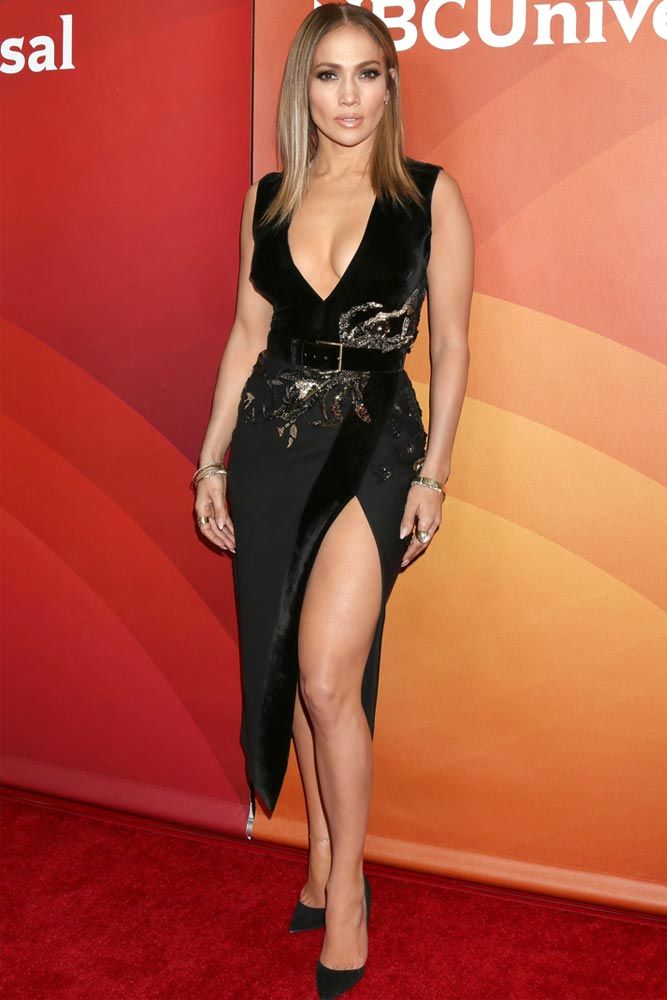 Just look how amazing Jennifer Lopez's curvy body looks in this dress. While accentuating her awesome waist, this dress opens up her well-shaped silhouette with the help of cut out split leg feature. Isn't that a glorious look for curvy ladies?
Source: Kathy Hutchins/Shutterstock
Black Top With Maxi Crystal Skirt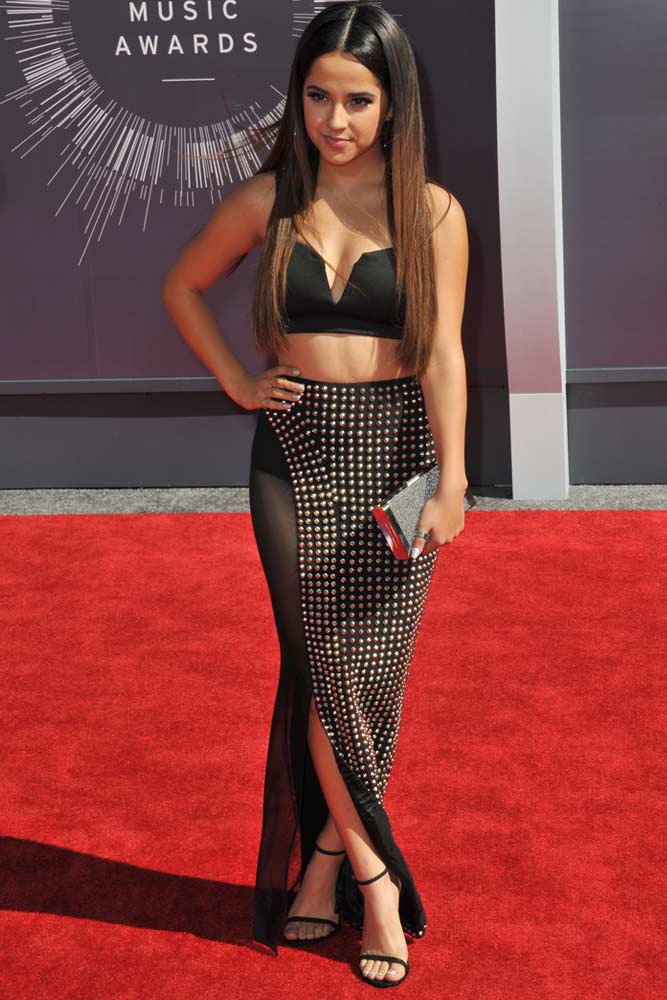 If you are into club outfits that combine maxi skirts and hot, exposing tops, look no further than Becky G's look. Many women opt for maxi skirts to hide up some flaws, but this time it's all about eternal shining that enhances the graceful hips.
Source: Featureflash Photo Agency/Shutterstock
Black Mini Dress With Double Slits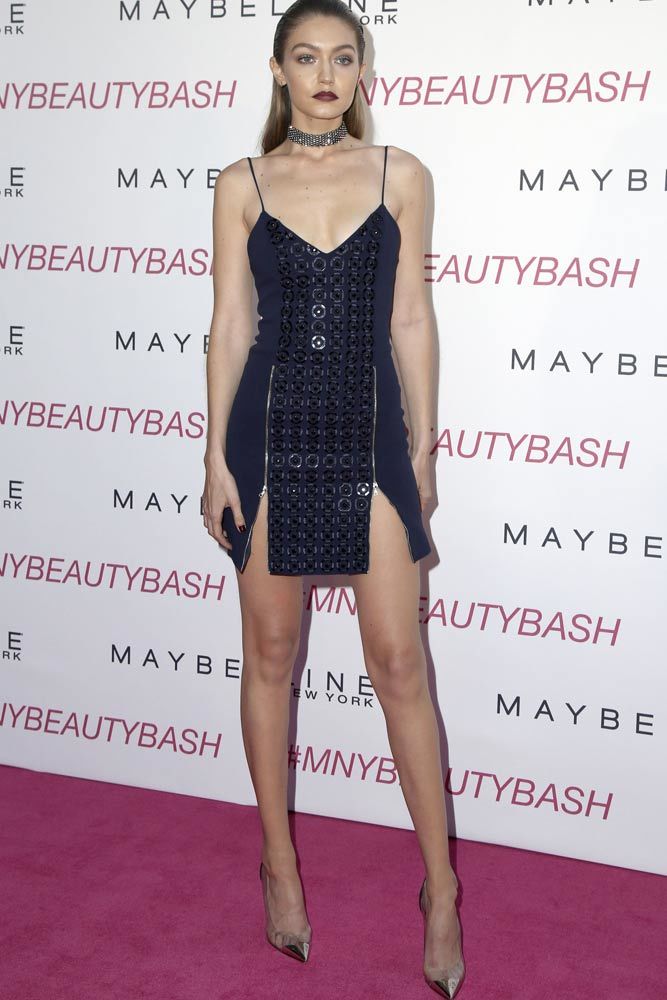 Everything that Gigi Hadid touches turns into gold, and the idea of little black dress is not an exception. She has diversified the classic to make it more modern by opting for a mini dress with double slits. And a chic choker and edgy shoes stand as a glamorous finish!
Source: Kathy Hutchins/Shutterstock
Main photo by kadijebarry