7 Summer Tablecloths That Are Stylish, Not Stuffy
Here are 7 Summer Tablecloths That Are Stylish, Not Stuffy, from Apartment Therapy
Sure, there are a lot of tablecloths out there that feel a bit too fancy or frilly—but there are also so many modern, stylish options that cannot be missed.
Whether you're hosting indoors or on the back patio this summer, your table will be in tiptop shape.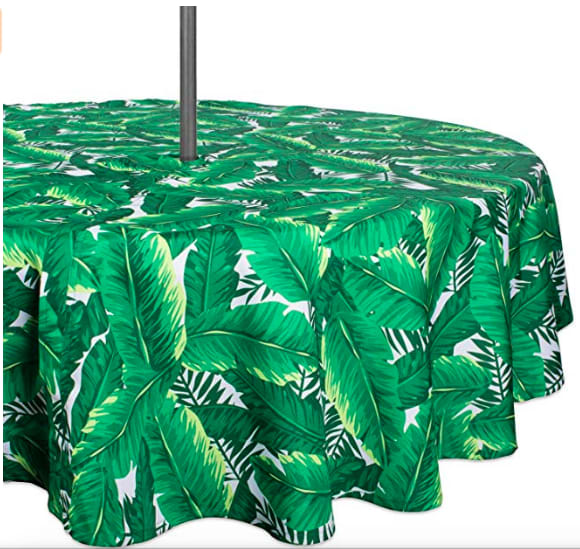 I wrote the other day about my love of the banana leaf print, and if I had a round table I would totally be adding this affordable outdoor tablecloth to my Amazon cart ASAP. It's just right for summer entertaining.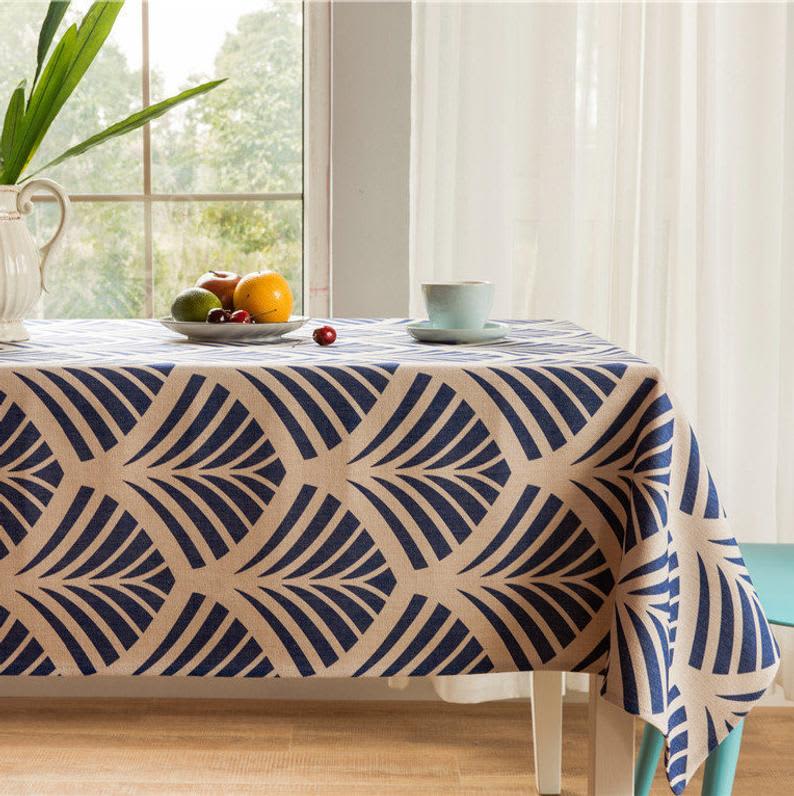 This cute printed tablecloth is suitable for both indoor and outdoor use. We love its eclectic, boho look and the thick material, which ensures it will hold up season after season.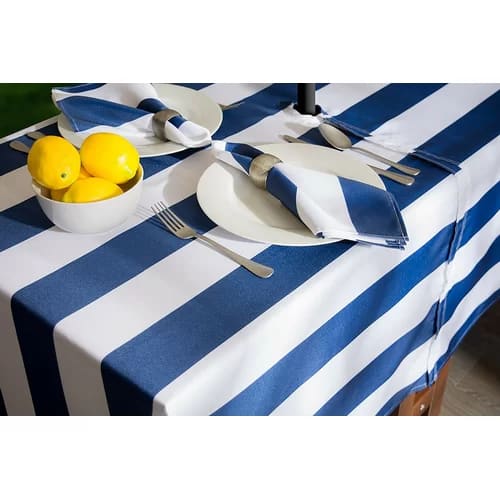 Nautical stripes are always a summer classic. Bring out your blue and white decor and get ready to get this preppy party started!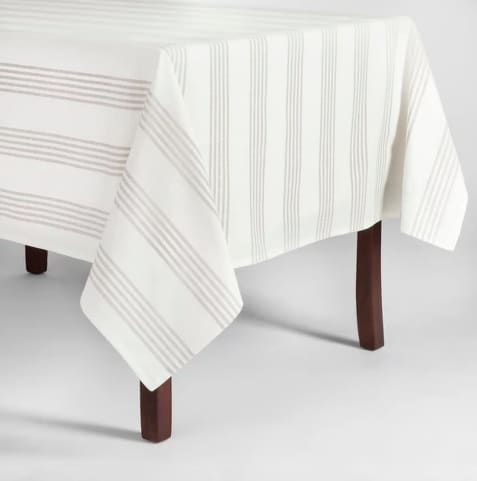 This classic striped tablecloth would fit perfectly in a farmhouse style kitchen or dining room. At under $20, the price can't be beat, and reviewers are raving about its sweet, simple look.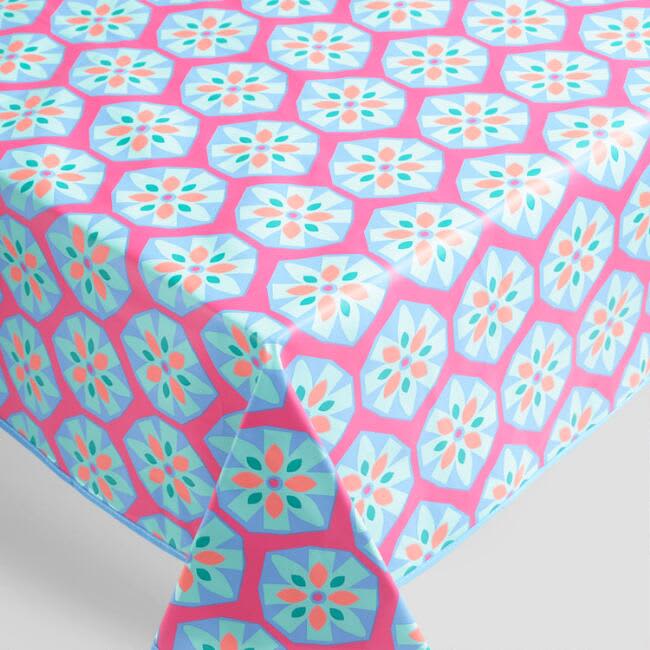 Kids (or just anyone who loves bright colors, really!) will be all for this cheerful, inexpensive tablecloth that will add some extra pep to any gathering. Plus, its busy pattern means that stains or spills can be camouflaged.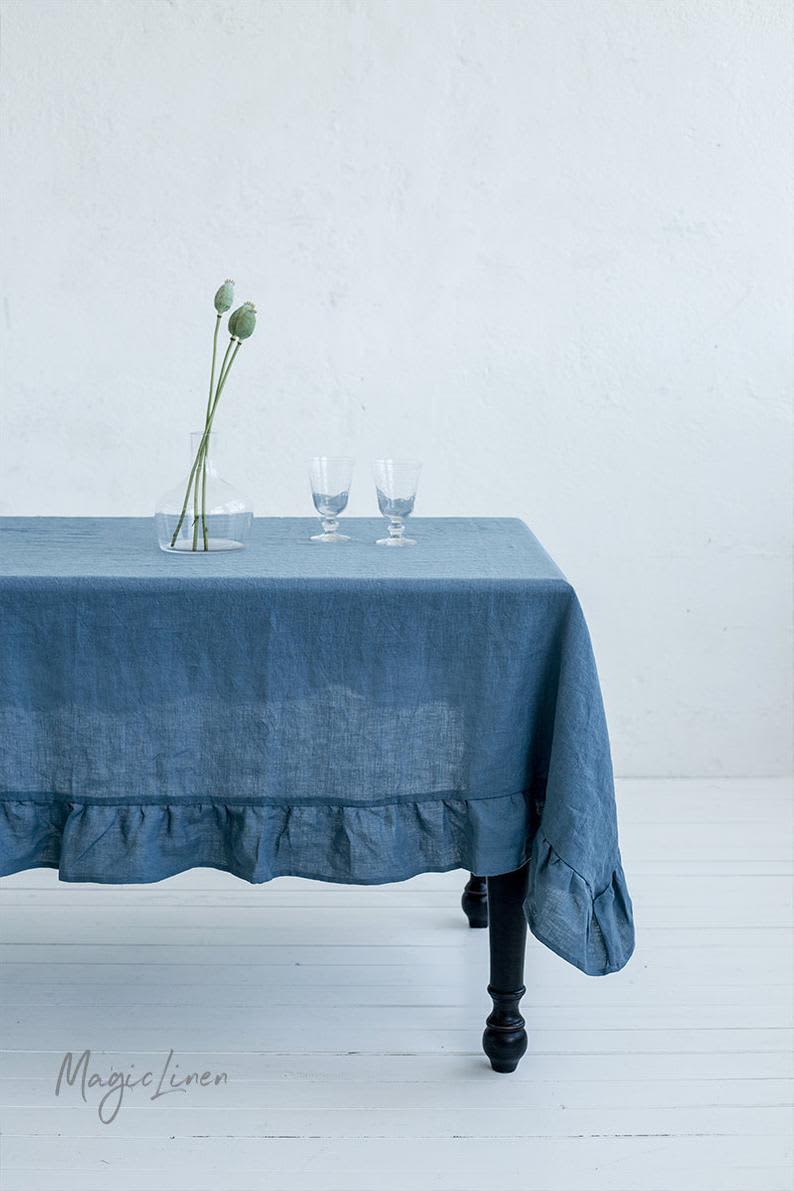 This solid ruffled tablecloth is the perfect blank canvas when it comes to laying out a display of dishes, napkins, and plates. Pick from one of 15 color options and get styling.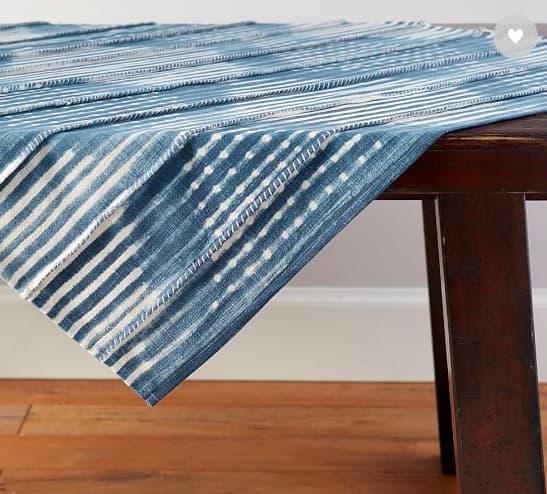 While it's more of a splurge, this gorgeous tablecloth looks like something you might find at a small boutique or craft fair. The colors scream summer, and the item is sustainably sourced, so you can feel extra good about your investment.