7 Stylish Ways to Decorate with Vintage Typewriters
Here you have 7 stylish ways to decorate with vintage typewriters; from Apartment Therapy
Despite all of the technological developments of the past several decades, typewriters are still a staple in many of our homes. Whether we inherited one from a relative or picked one up at a favorite vintage shop, many of us just can't get enough of them. I recently purchased one on Facebook Marketplace, and while it is in working condition, I mainly just thought about how cool it would look sitting on my bookshelf (and, I'm not going to lie—it makes a great conversation starter when guests come over!). Have a typewriter at home but not sure how to work it into your existing decor? Take a look at the photos below to see how others have styled this special piece.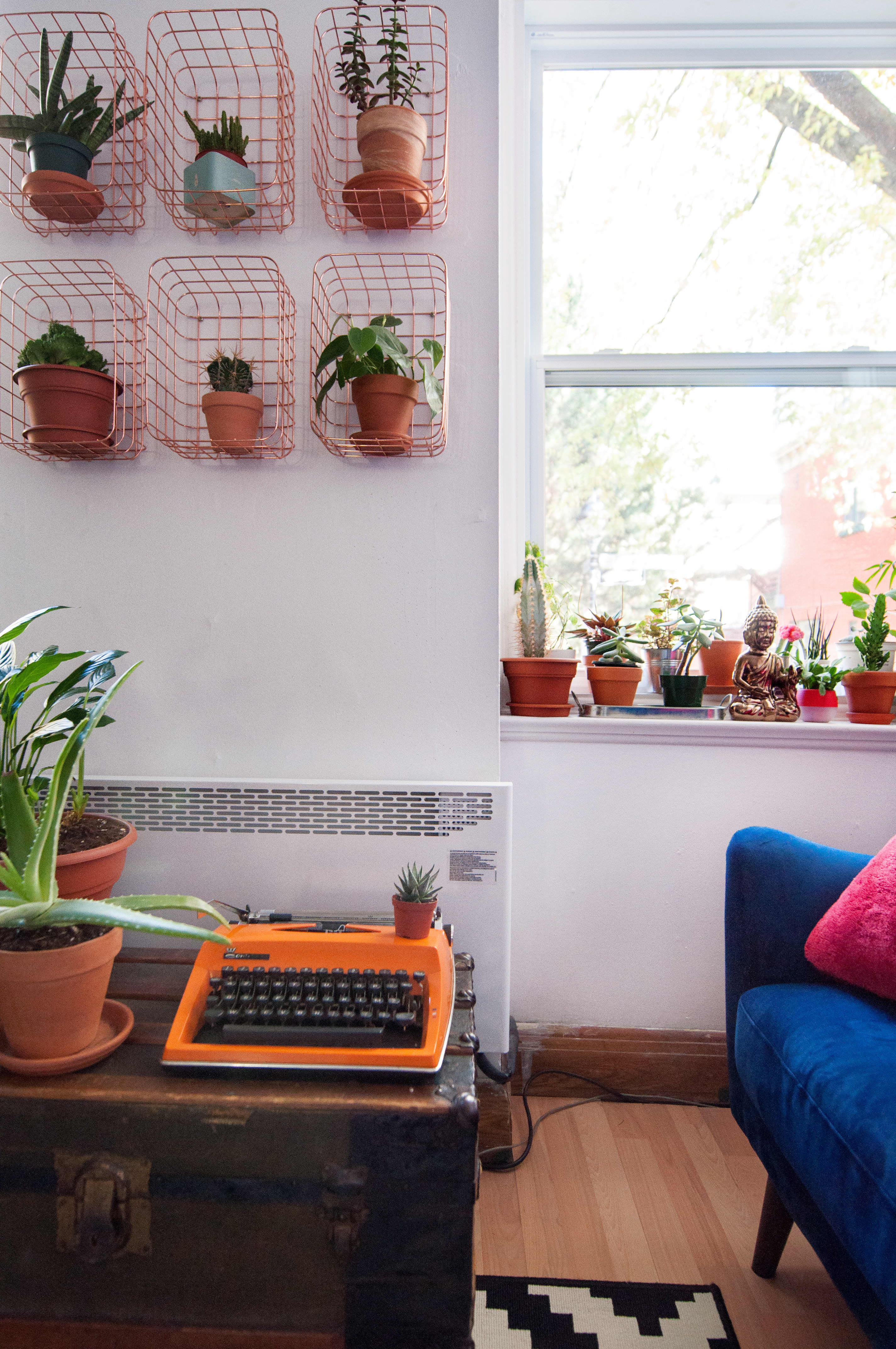 An orange typewriter adds a splash of color to this small space. It looks extra retro when placed on top of a vintage trunk.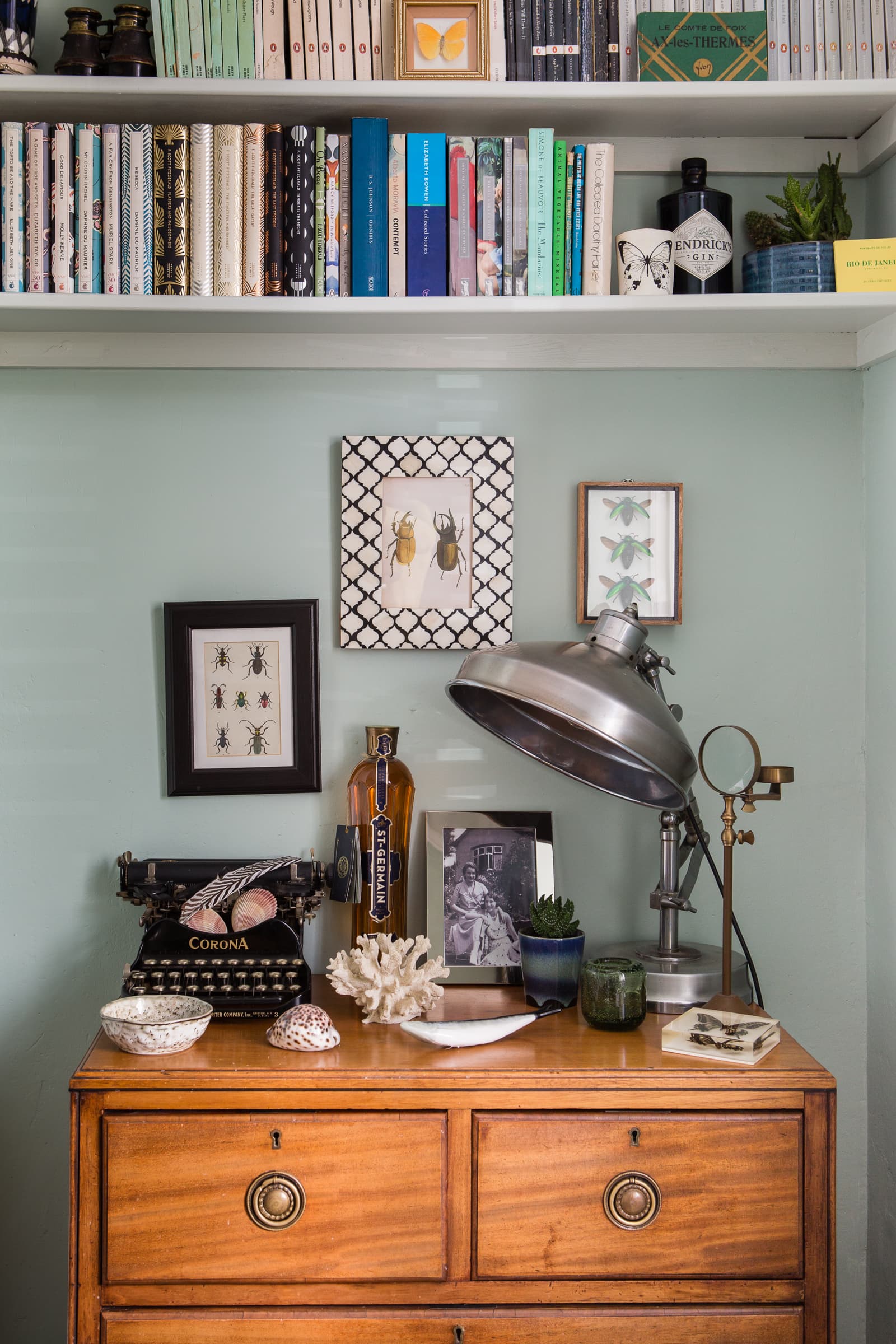 More is more! This home's dresser nook is the perfect place to display quirky favorites. The old-fashioned typewriter fits seamlessly among the collection.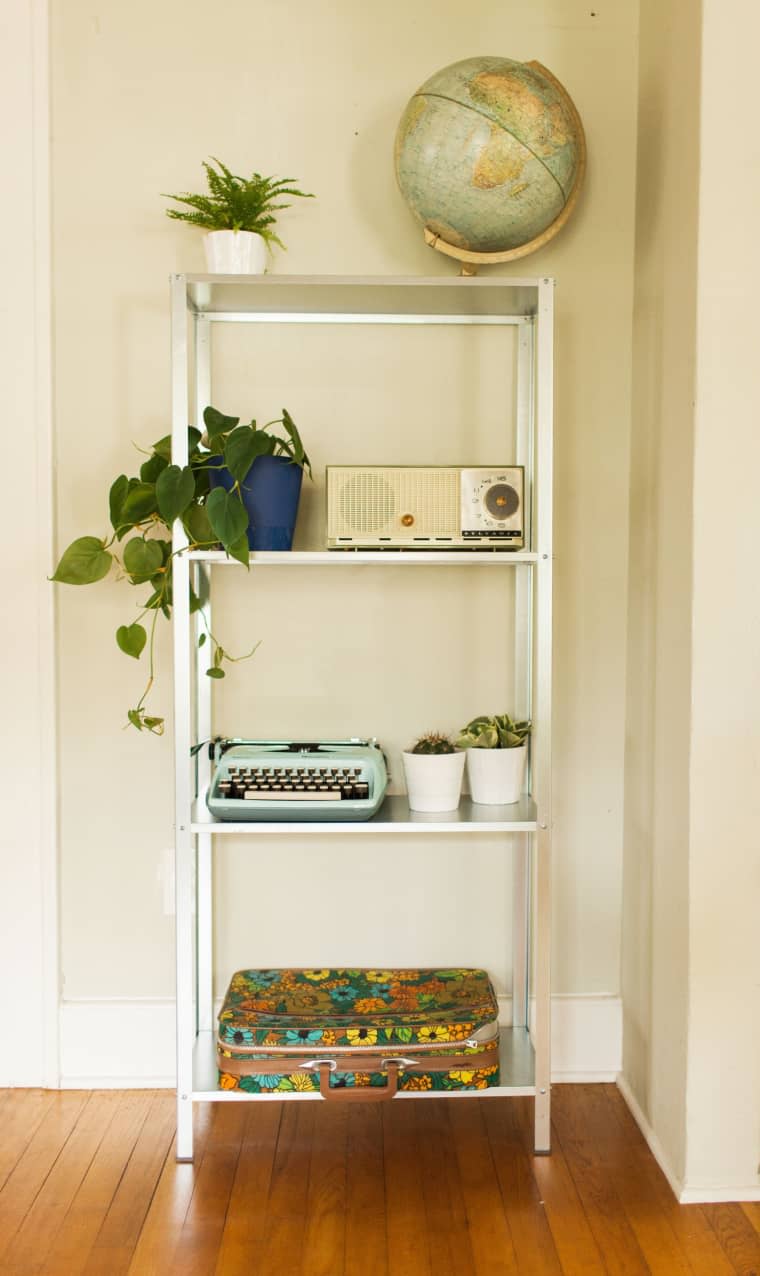 A simple white shelf turns boho with the addition of a colorful typewriter, several plants, and a charming vintage suitcase.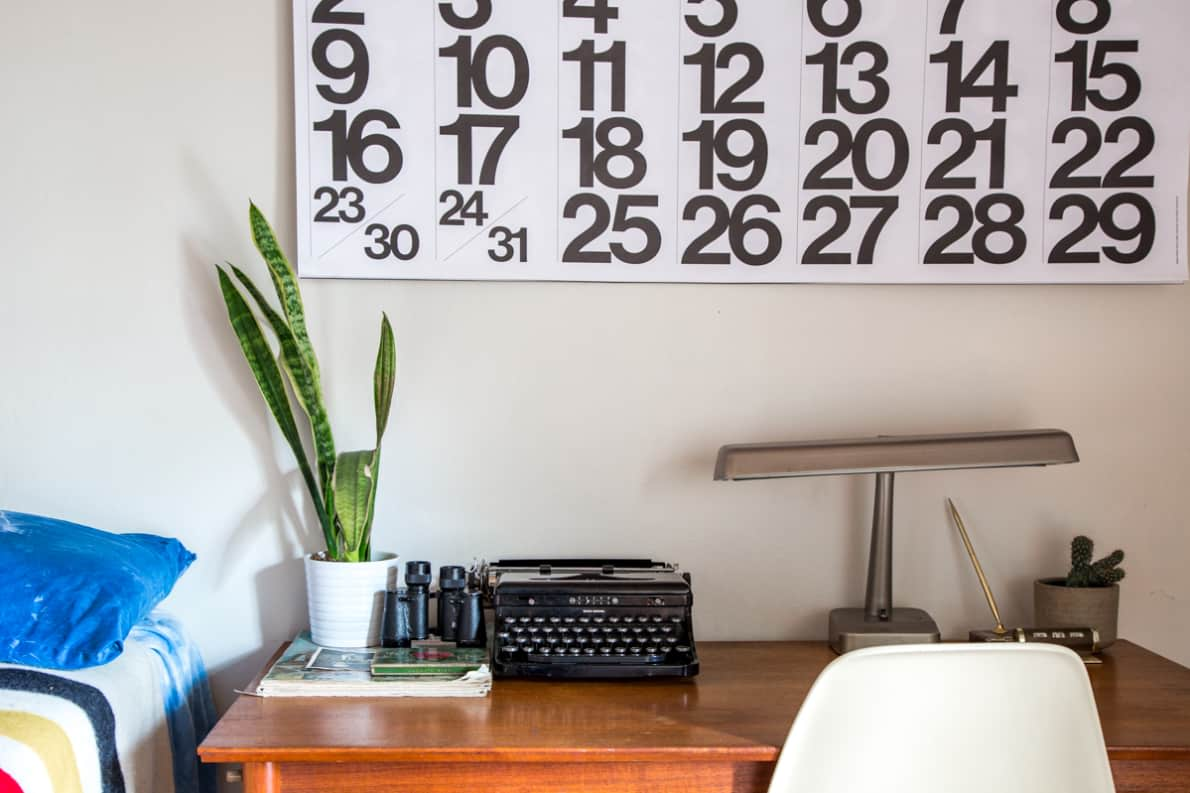 Not sure to do with extra desk or dresser space? Plop down a typewriter for immediate visual interest, like these renters did!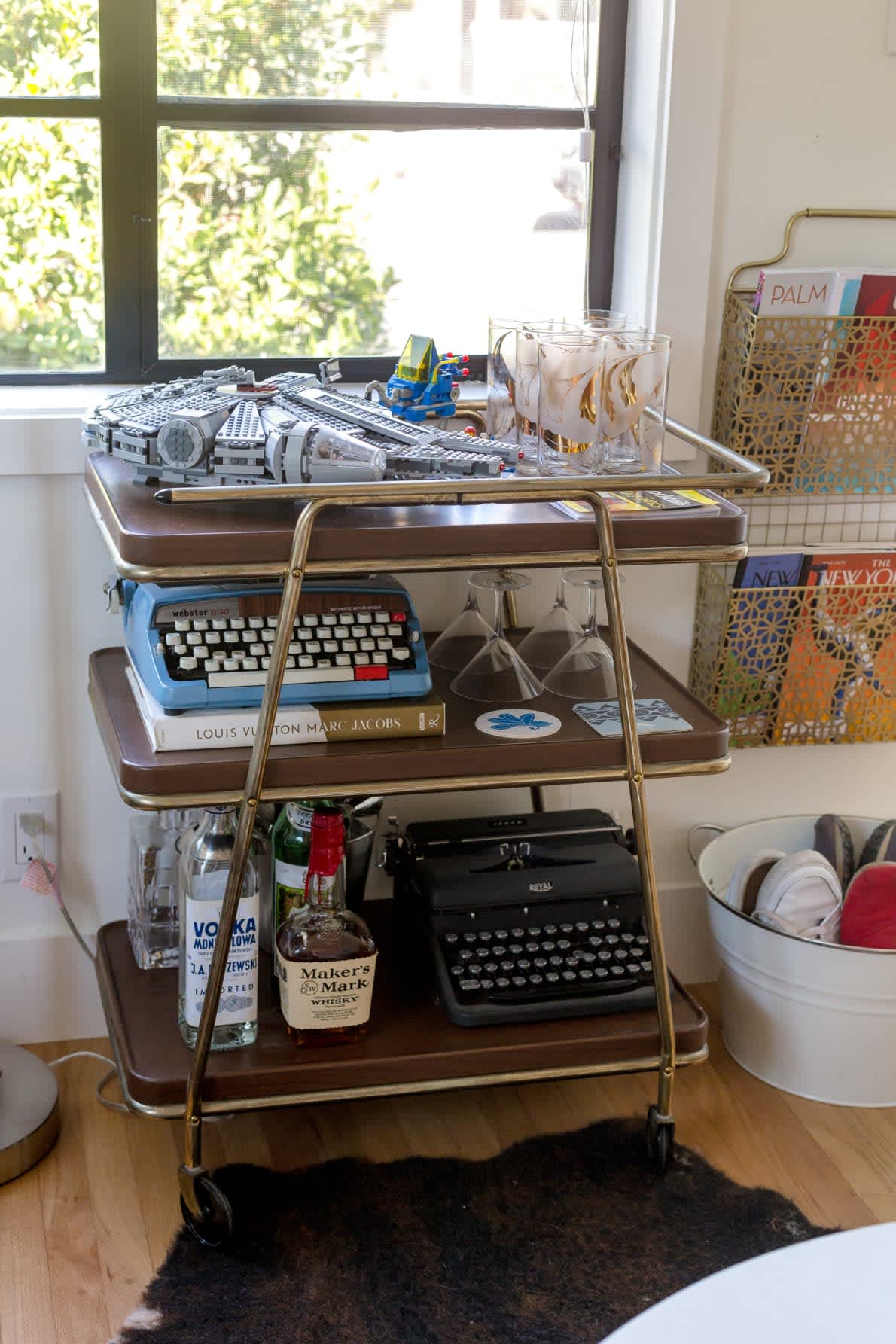 Move over, bar carts… we're all for typewriter carts (but seriously, how cool is this display?! Just don't spill!).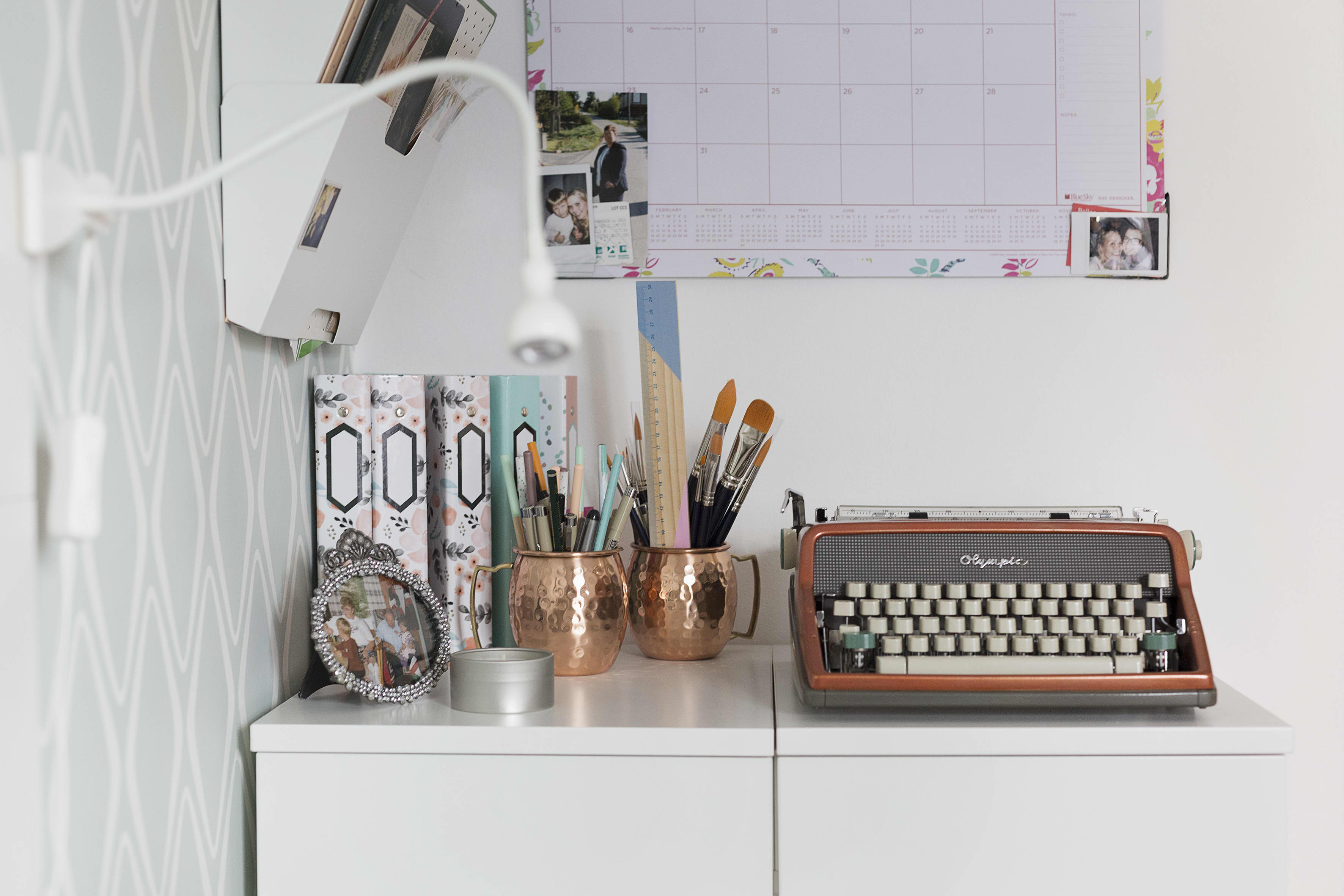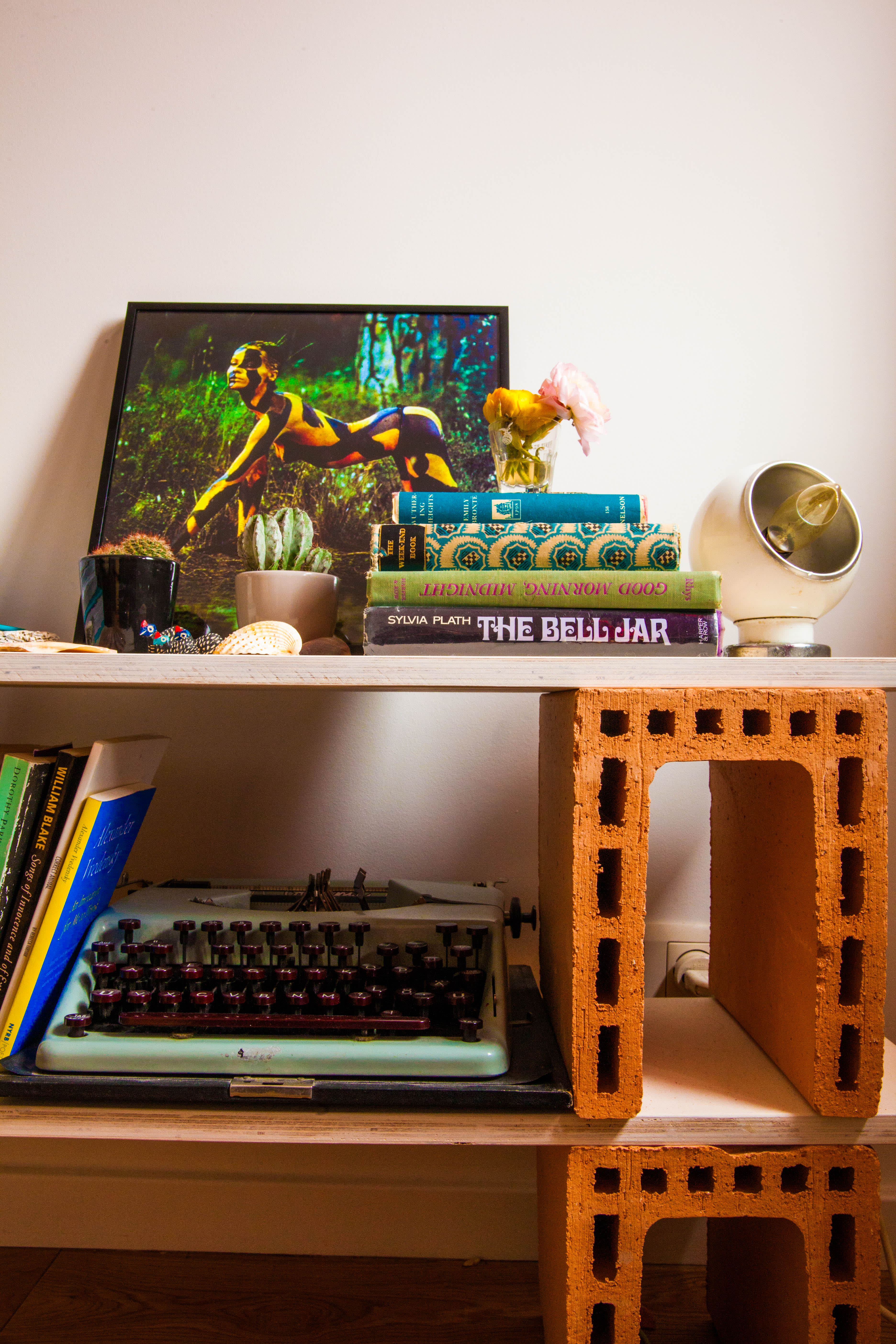 Records, books, and a typewriter, oh my! This setup just makes us want to get cozy; it's as simple as that.